...that June is over. Well, almost over.
This year has absolutely flown by. I know they say that as you get older, the years start flying faster and faster, but this is getting crazy.
...my weekend was filled with lots of moving. Let's just say I will be happy to not have to carry a box that is labelled "kitchen" or a mattress or bins full of who-knows-what. Yes, I spent the better part of the weekend moving my mom's crap belongings. I know that not all my weekends at home will be like this, but it was sunny and beautiful and I need to get a tan. Sorry I am venting about moving, but it really is such a pain! Fortunately she's only moving a third of a mile away.
...that this is the cheapest gas within a 1 mile radius from me.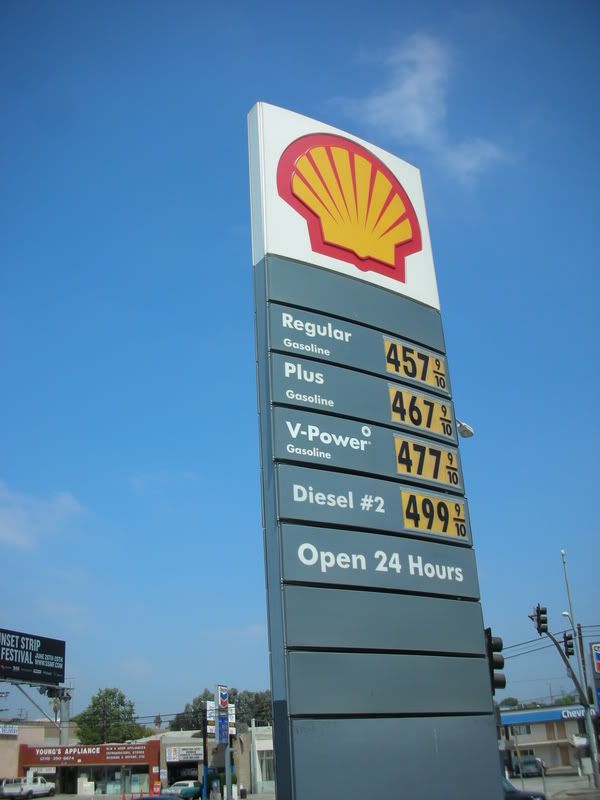 ...that ScrapInStyle is at it again with fun scrapbooking games and the first SIS Slumber party! Tons of prizes, giveaways and surprises. Just log on and hit the message boards for some fun! After all, who doesn't love a bunch of girls in their jammies having a sleepover?! And the Girly Girl collection is being released tomorrow and they are offering free shipping for purchases over $50. Oh and I am excited to be taking a little photography class with Miss Courtney DeLaura. I think she still has some openings if you can act fast and snag them. It's 10 days and only $20. A small price to pay to take better photos :)
...that my layout won for the Design Experiment :)

Love this song and it's synchronicity to the way I am feeling right now is right on.
Hope you all have a lovely week! My goal is to post everyday this week (I better think of interesting things to say). I may even throw in a RAK or two...