01. Happy about getting a new vehicle... 2008 Honda CR-V. Although a hybrid would have been my first choice, for business purposes, I went with a reliable SUV with pretty good gas mileage.
02. They had me hit the gong at the dealership which was waaaay fun.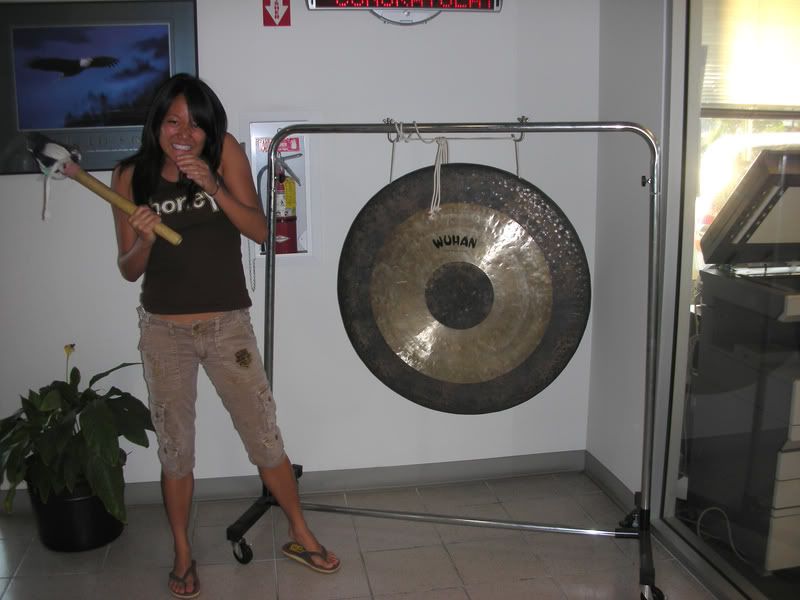 I hit it hard and it was loud.
03. Buster's happy and wanted to share his big smile while Bamboo's got her head in the clouds and is dreaming big.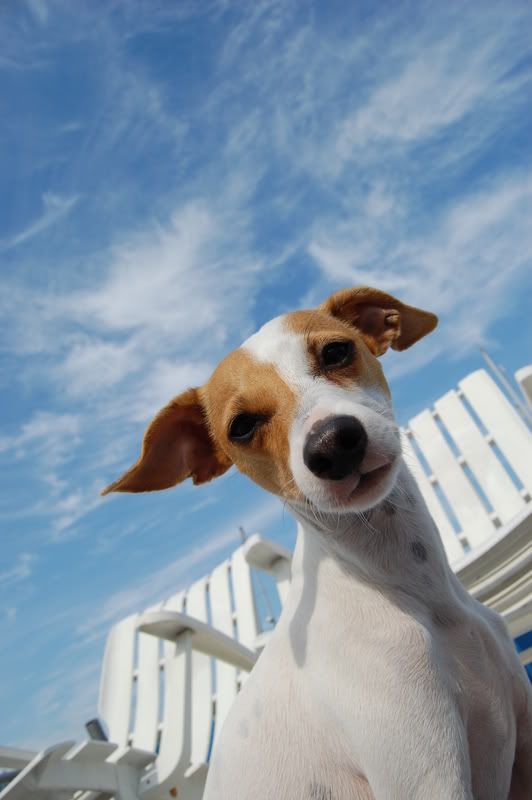 04. Adorable little Madeline has some good advice on her tee.

05. The 5 of us thoroughly enjoyed a perfect evening at the Santa Monica Pier enjoying a free concert, the best meal prepared by Dana, complete with S'mores for dessert. And of course we had plenty of wine. Can't think of a more delightful way to have dinner... Big thanks Dana!

06. A page from the "How to Save the World" book, photo taken by Tara Whitney.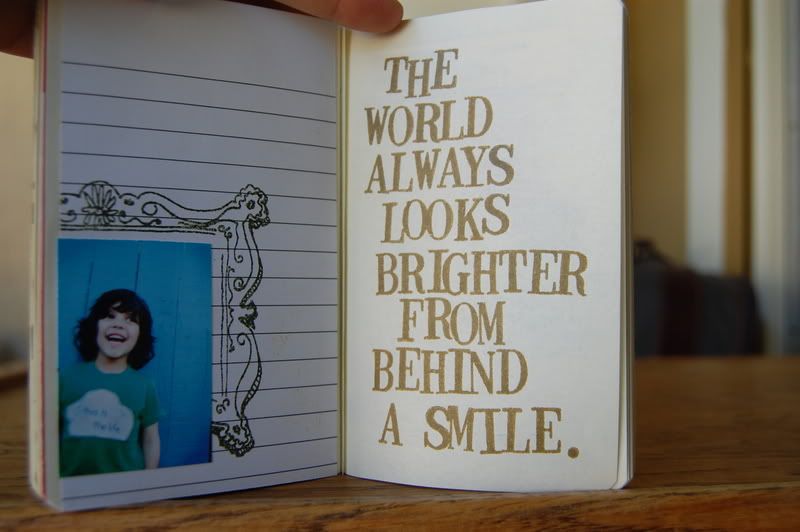 07. A delightful little book that I would recommend to everyone (it took 30 minutes to read and has had a wonderfully positive impact on my thinking) given to me by someone I miss all the time: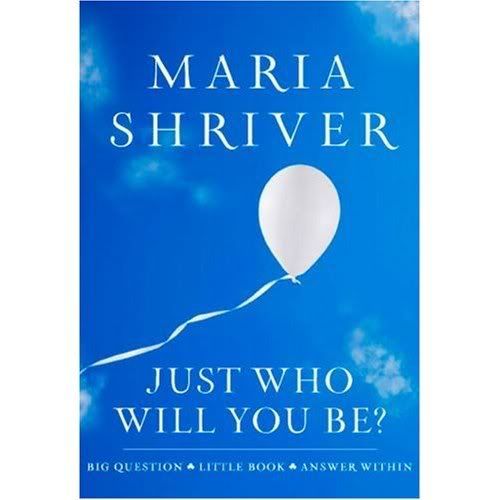 08. A fun little poll sent to me by Kim, where you can only type ONE WORD for your response. Feel free to post your answers in the comments below. Enjoy your weekend!!
1. Where is your cell phone? DESK
2. Where is your significant other? SOMEWHERE
3. Your hair? DARK
4. Your mother? HERE
5. Your father? BEST
6. Your favorite thing? SMILES
7. Your dream last night? NICE
8. Your dream/goal? HAPPINESS
9. The room you're in? OFFICE
10. Your hobby? CRAFTS
11. Your fear? LOSS
12. Where do you want to be in 6 years? RETIRED
13. Where were you last night? HOME
14. What you're not? MEAN
16. One of your wish list items? BLISS
17. Where you grew up? CHICAGO
18. The last thing you did? SHOWERED
19. What are you wearing? CLOTHING
20. Your TV? LITTLE
21. Your pet? CRAZIES
22. Your computer? LAPTOP
24. Your mood? MIXED
25. Missing someone? YES
26. Your car? SILVER
27. Something you're not wearing? SHOES
28. Favorite store? TARGET
29. Your summer? BLISSFUL
30. Love someone? ALWAYS
31. Your favorite color? TANGERINE
32. When is the last time you laughed? NOW
33. Last time you cried? MONDAY