Recognize the guy in the blue?
His name is Stefan and he's from the new season of Top Chef.
We had the unique opportunity to go over to his place for some appetizers and drinks for the premier the other night.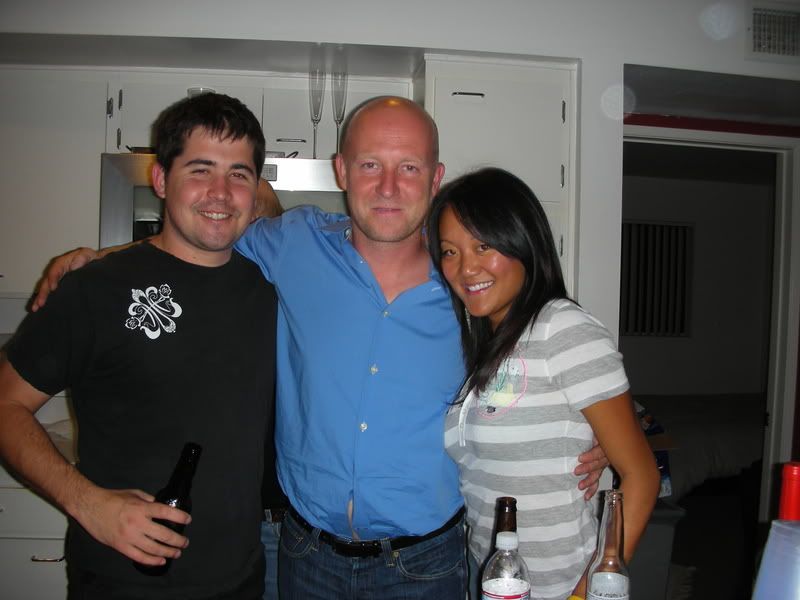 More than 40 people were there to cheer him on as he was given immunity for peeling apples the fastest. He also won for the evening... fun first episode, and although I don't watch much television, it'll be fun to see how this season unfolds.
I am happy to report that I am finally over the jet-lag. Unfortunately it is just in time for a few days of normalcy and then I will be out of the country again next week. I will have the beach in Malibu to look forward to when I return. And of course lots of kisses and love from the pups. Here they are at their new favorite spot.

Bamboo watches as Buster rips all the fuzz off this tennis ball...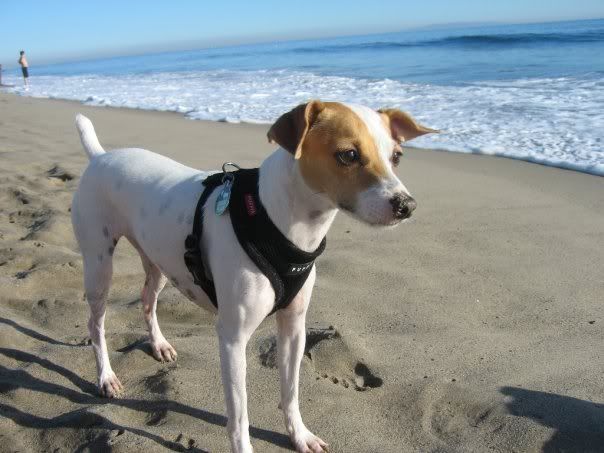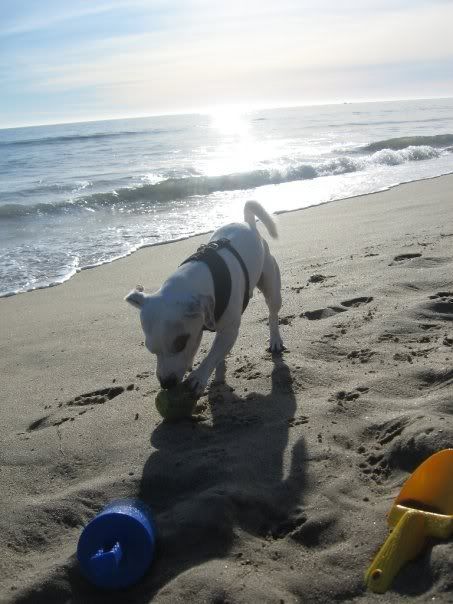 We all can't wait to go again with Courtney and Cali...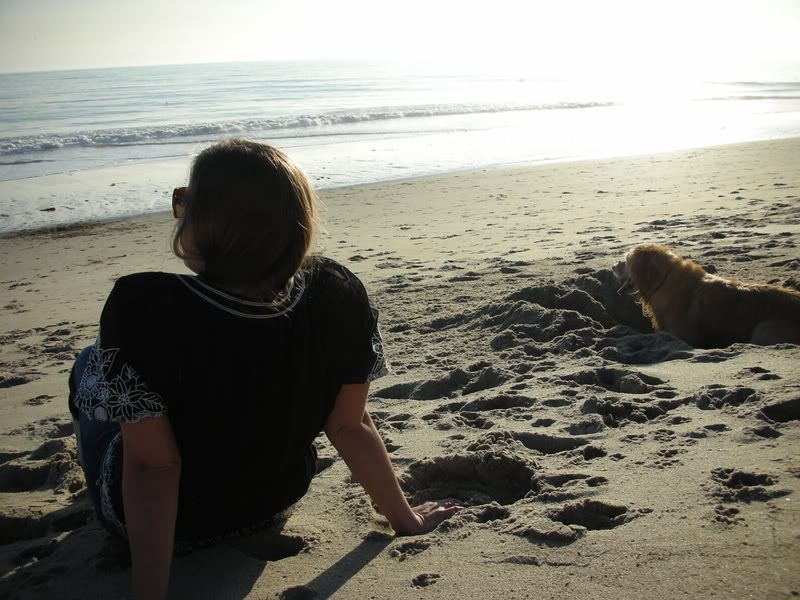 Seeing dolphins and sea lions is truly magical. There must have been at least 6 dolphins swimming together... Have a beautiful weekend.