JET-LAG. Grateful to not have been jet-lagged at all while in Thailand, I regret to inform my body that it cannot sleep in until 2pm again (yes, I got back to LA on Monday night and slept until 2pm on Election day!) Fortunately I made it to the polls and even got some work done.
Our Thailand group was amazing. Tara Whitney has a wonderful post of our blissful experience. Emily has a post with photos too.
Before our trip, Emily sent us little books from Nepal. Upon arrival to our hotel rooms at the Bangkok Marriot Resort & Spa, we received fabulous messy journals for us to put our goodies in. I started decorating my cover, and then couldn't stop.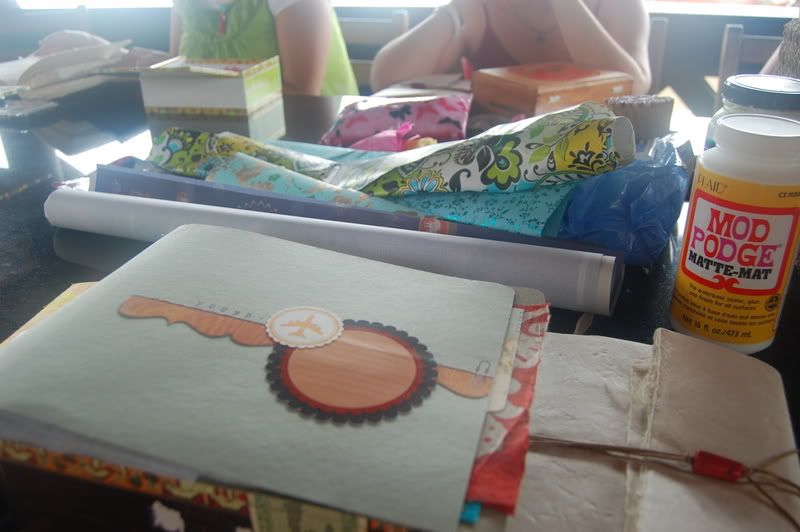 I plan on finishing up the messy journal before the end of the year.
Another handy travel journal-y thing I just decided to do (again) is the Sketchbook Project. This time it will travel on and here is the schedule and here's how you sign up. I recommend that everyone do it- it's a great way to spend less than $20 to get your creative mojo on. The theme is "Everyone We Know"
I hope everyone I know is getting plenty of sleep...