You know that funny feeling you get after you see yourself on video? Well, I guess I am just happy that you cannot really tell that in this websiode, I am completely sweaty (we shot this on a humid, 90 degree afternoon). And in case you can't really tell- I am indeed wearing shorts (Robin's Jean white cargo shorts). So... if you ever wanted to learn how to use some cool hand stitching techniques on your paper projects, just check out this video on ScrapInStyleTV.
We all need a little bit of pampering every once in a while, and I was lucky enough to indulge in a mini-facial at Project Beach House in Malibu in celebration of the Big Mac's 40th birthday. And yes that is a Big Mac cake, and I did see the likes of Kim Kardashian stuffing her face with the famous burger.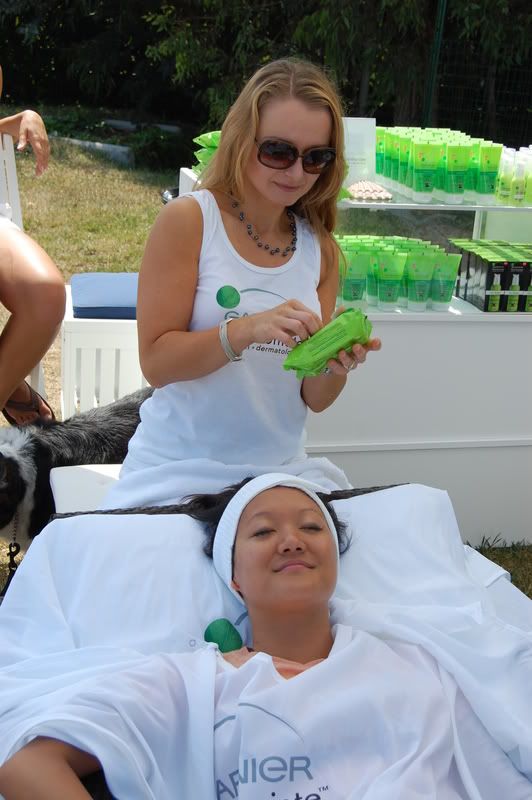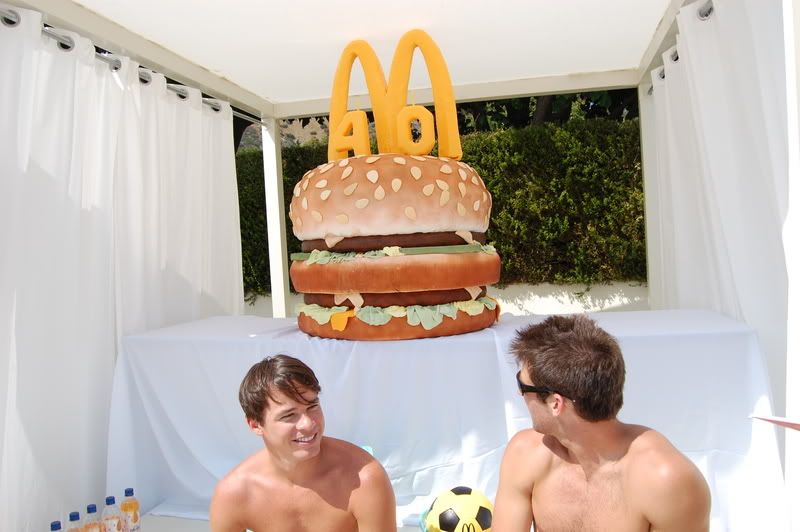 And the other night I had a massage poolside at the Flat.
Now if I could only figure out how I could manage on getting one of these every week...
Here's a bit of eye candy on wood I made while hanging out at Emily's a few weeks ago. All quotes are from an amazingly lovely book called She...

A quote that I wrote on the back:
"She affected all others around her. Quietly touching one heart, who in turn touches another. Reaching out to ends further than she would ever know."