I like funny coincidences.
Here's the story...
On a Saturday night late last year, I was working with LA Photo Party at a beyond fabulous Mindy Weiss Bat Mitzvah. It was the most amazing event for a 13 year old I have ever been to. I decided it would be fun to make JC a little photo booth strip (I thought I was sooo clever). When I returned home that night and delightfully gave JC his silly little present, he laughed and then looked at my camera. To my surprise, he had taken a few fun photos with a post-it stuck to his face.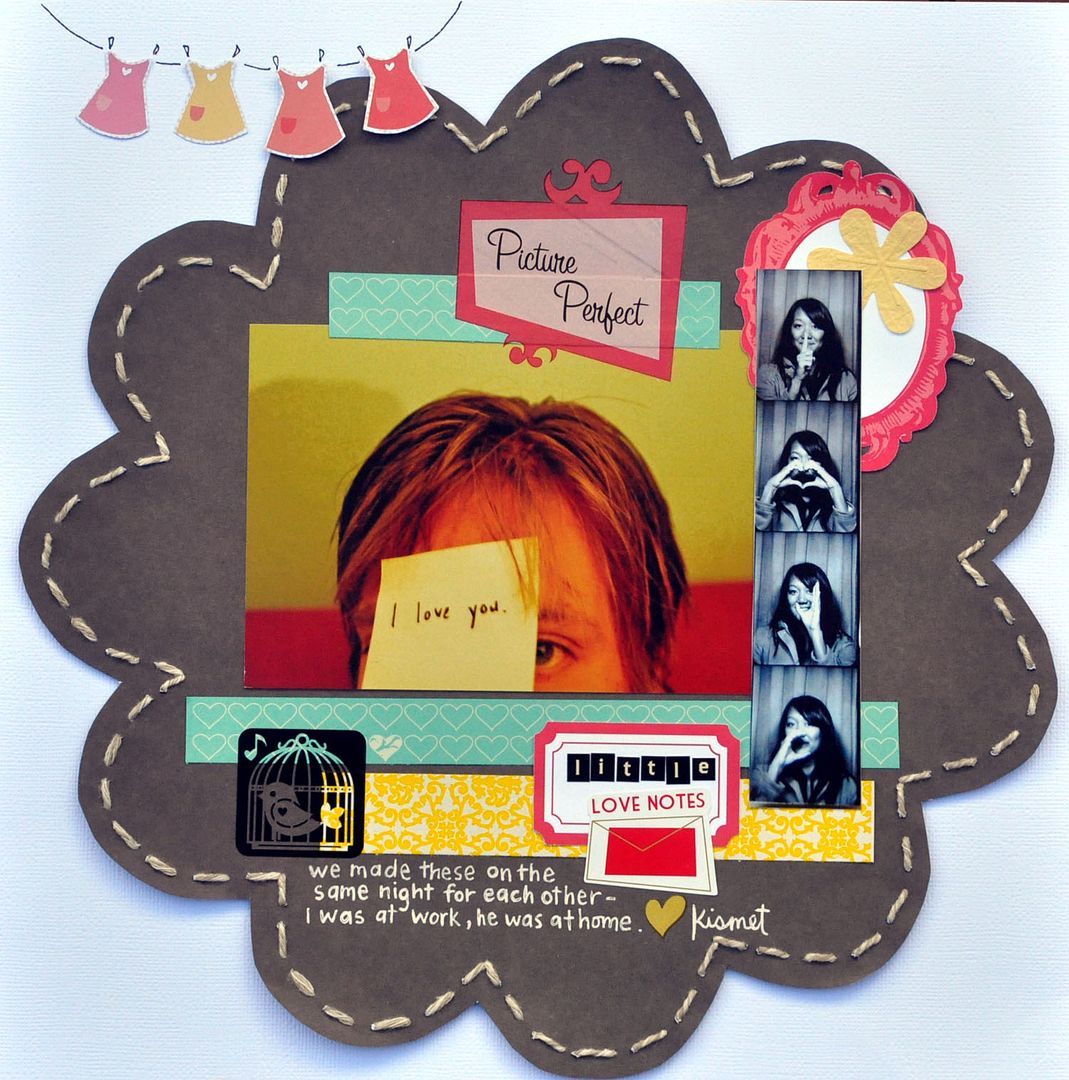 And that's the scrapbook page. (supplies used: American Crafts, Dear Lizzy, Hambly, Shabby Chic Crafts, Maya Road)
Lots of happy mail was delivered this past week, and I didn't take any photos of the American Crafts goodies, but it turns out I didn't need to because Paige did an amazing job right here.
Hope your Valentine's Day weekend is full of love and light! And that you do see this movie!