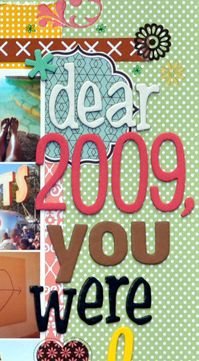 oh so fine. I did this wrap up of 2009 for American Crafts blog. It's hard to read the journaling at the bottom, so here goes:
Malibu, Big Bear, snowboarding, Atlanta for Doug's wedding, Whistler, Mammoth, San Diego, LA Photo Party, Chicago St. Patty's Day, boat ride with Asa, San Francisco, April Fools Day, Culver City Artwalk, Swine flu?, biking, shipping Neiman Marcus baby shirts, Paso Robles, Savannah, Dodgers game, Lake Como Italy, sofa shopping for Venice, SISLive-Franklin, Gasparilla Island, Playboy Mansion, NYC, Boston, the flip, Brazil, ATL-Clemson-GT, Pittsburgh, Austin, Chicago, Newell, Hollywood FL & CA, lots of laughter, hiking, indulging, enjoying every bit, dancing & loving.

(All American Crafts supplies and to make the photo collage, I used Big Huge Labs)
A big huge hug and THANK YOU to all of you who stop in here every once in a while.
Cheers and see you in the next decade!