As I look through my scrapbooks, the pages are mostly comprised of events. Keeping bits from trips and brochures make for lovely additions to layouts. It's also a great way to use the pamphlets that normally get tossed out or shoved into a drawer. Here are some of the latest. Even though they are a bit on the busy side, I still like them. It's sort of like life-there's always a lot going on. Busy busy.

Bear Flag wine is yummy. And I had to keep the napkin, it's the coolest bev nap I have ever held.

Pictures of the Year was an amazing exhibit. It was free and shown at the Annenberg Space for Photography. I feel so lucky to have been able to see it in person.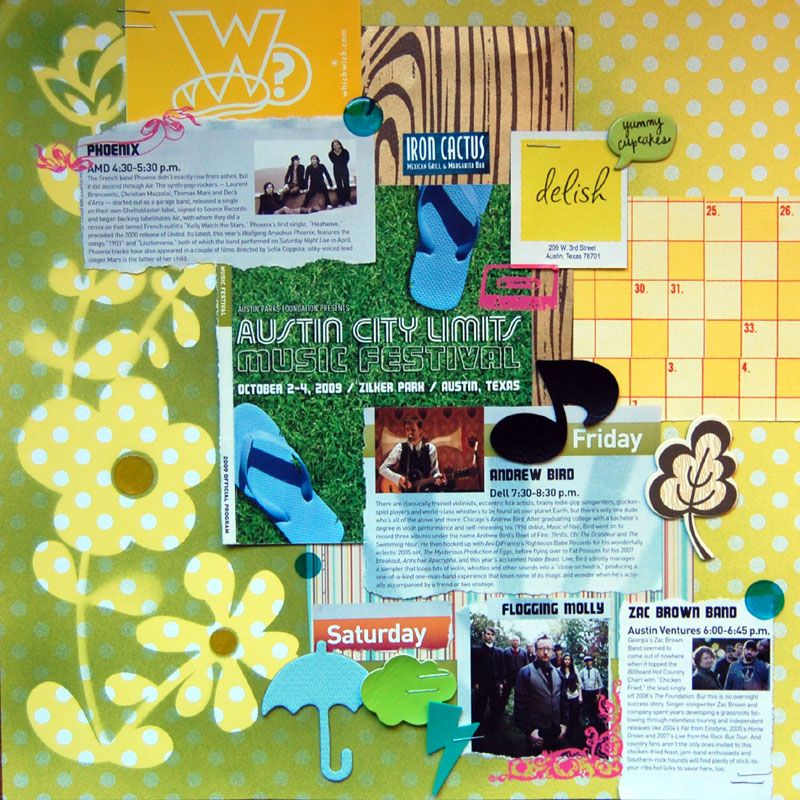 (my favorite supplies were used on these pages: American Crafts, Hambly, Cosmo Cricket, Sassafras, Cavallini, Petaloo, Kaiser, Basic Grey, Scenic Route, Uniball Signo white pen)