"Ah Po" is what I call my grandmother. I am pretty sure it means grandma in Hakka. I was her first grandchild (there are only 3 of us) and I feel very blessed to have had her close for most of my life. She loves living in Southern California, and I think I've seen her smile more than I ever have. And for some reason I think it has something to do with the little things in her life.

2 camera phone pics with her favorite 2 little guys... Buster...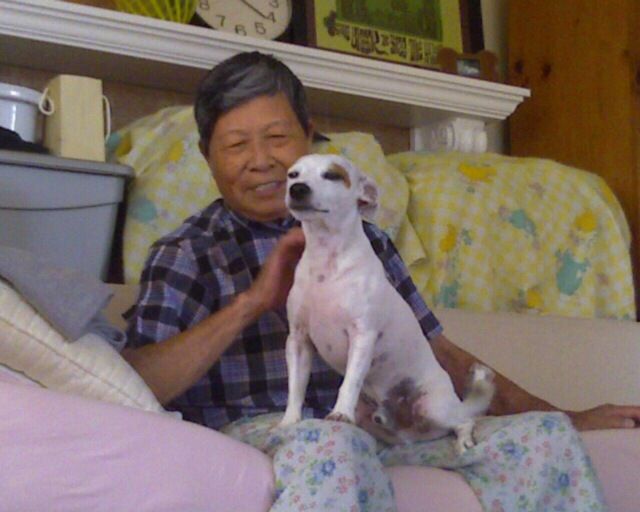 and Asa!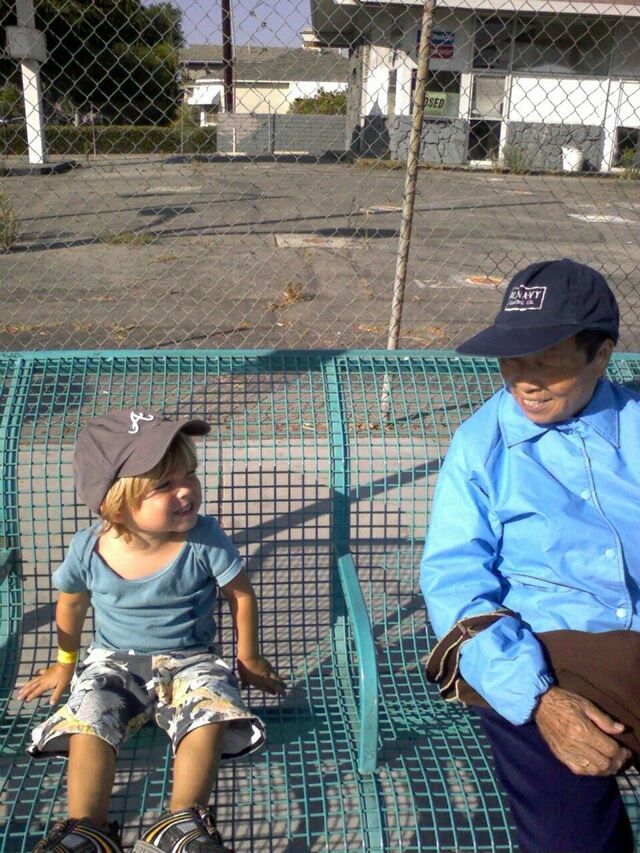 She loves to have the dogs around loves when Asa comes to visit her most Saturday nights when my mom babysits. She feels lucky and I am pretty sure we all feel just the same.