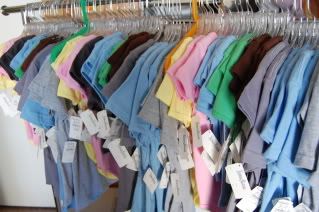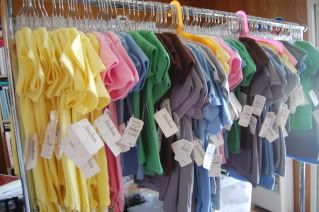 We're shipping out baby and toddler items to 6 Neiman Marcus stores this week...
1. Ala Moana (hmm, this may be a wonderful reason to take a another business trip to Honolulu, Hawaii!) These aloha onesies are only going to this location...

2. Las Vegas
3. Fashion Island (Newport Beach, CA)
4. Northpark (Dallas, TX)
5. Atlanta, GA (Yay ATL!)
6. Tysons II (Mclean, VA)
Not sure how long it takes for the distribution center to actually get it to these locations, but hopefully they'll be there soon.