I am proud to say that this is unprecedented, and will hopefully continue and become a habit... (drumroll please)... Ihave been to the gym 11 days in a row! Yay! It feels amazing. And I LOVE my gym and loved that my BFF joined the finest sports & fitness complex in the world with me. My reasons for joining are to be healthy and get in better shape. Plus the classes they offer are fun and the steam room is a must!
Any country music fans around? Danielle Peck's covered Courtney Jaye's "Can't Behave" and it's available at iTunes. I love that she changed "Hollywood" nights to "Nashville" nights.
And Courtney's got a great spread in American Songwriter magazine: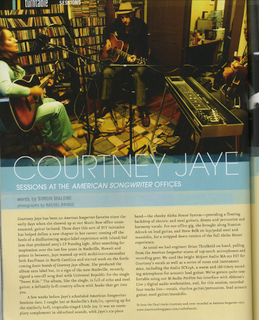 Emily posted about this a while back, but I finally got around to playing with BeFunky and here's what happened. A free and fun way to waste spend time :) Happy Friday!

PS- Buster's getting neutered today... Ouchie. But really for the best.