My kind of town!
Been having fun and trying my best to stay warm in the windy city.
So glad I packed light and was able to just bring a carry-on. I am flying American Airlines instead of my favorite airline, Delta, and they charge $25 for a check-in bag... each way!
I am so glad I spent the first 15 years of my life in this wonderful place, and I love visiting but truly enjoy living on the west coast. Just a fun jumping photo by LA Photo Party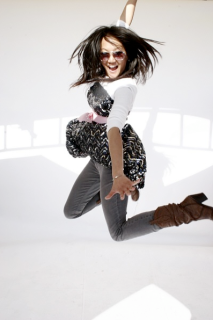 Hope you all had a lovely weekend!