I cannot believe this little guy is almost 2 years old. I have known his mom for about 12 years- we lived together in college, worked together on various projects, and moved across the country within 6 months of each other. She's a great friend who just stopped working to be a full-time stay-at-home mom. I am super proud of her and her zest for life. I stopped by their house the other day and she was sporting a vintage amy tangerine tee (it's a few years old).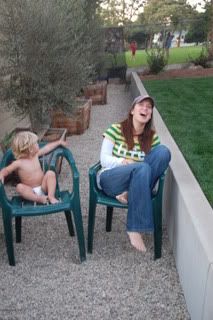 "If you concentrate on finding whatever is good in every situation, you will discover that your life will suddenly be filled with gratitude, a feeling that nurtures the soul."
-Rabbi Harold Kushner
In other tee news, we just shipped these out to See Jane... - the shirts come in S, M and L- 145 Linden Ave, Long Beach, CA 90802 (562) 436-9869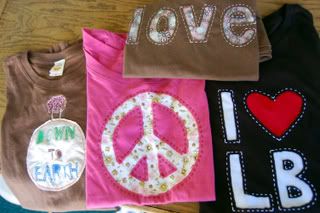 These totes have been a hit for us! We heard a certain celebrity has been toting one around town, but I haven't seen any photos yet.