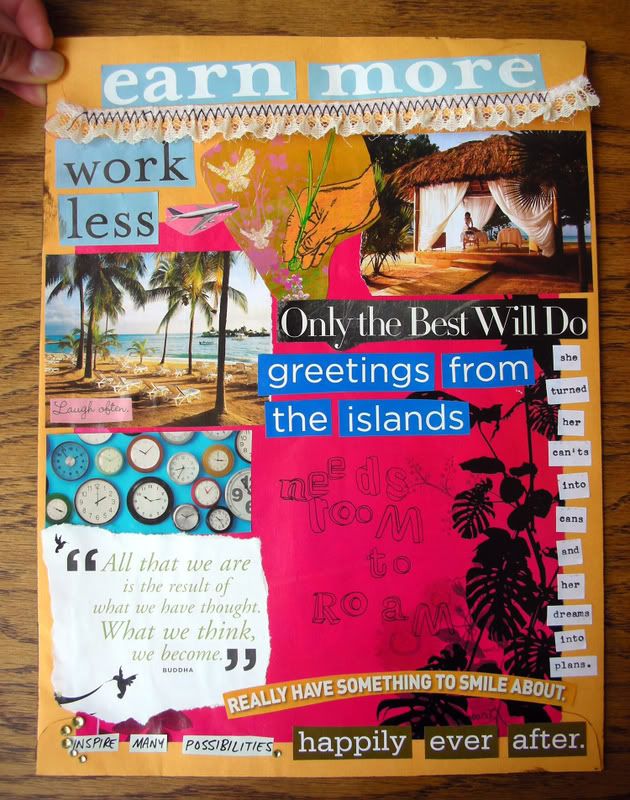 A couple months ago, I decided make a vision board. Only instead of a big board, I decided to cover a large manila envelope with the idea of making a home for little wishes. I haven't put anything into it yet, besides the page above that says, "every thing will be all light". Aside from the darkness that sets in at roughly 5pm each night, the things on my vision envelope (?) have been pretty much on target. I am pretty sure there's some silly significance to all those wishes I placed at 11:11.
My cousin made me an amazing birthday mix and included a song that actually has these lyrics:
"Life gave me lemonade and I can't imagine why
Born on a sunny day, beneath a tangerine sky
I live life without pretending
I'm a sucker for happy endings
Thanks for the lemonade."
I have been playing the song Lemonade by Chris Rice over and over, and I just want to say: THANKS FOR THE LEMONADE.