This weekend I had the pleasure of hanging out with girlfriends like her, and her, and her and we made stuff. Emily organized an amazing workshop with Anahata.
This started out like this:


And then became this:


Which ended up like this: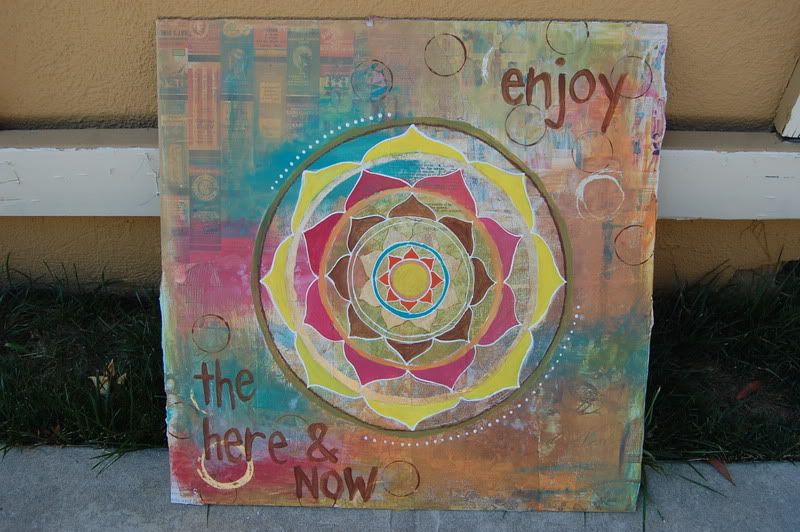 I was a happy girl Saturday, but even happier on Sunday after being surrounded by such amazingly gorgeous wallpaper panels.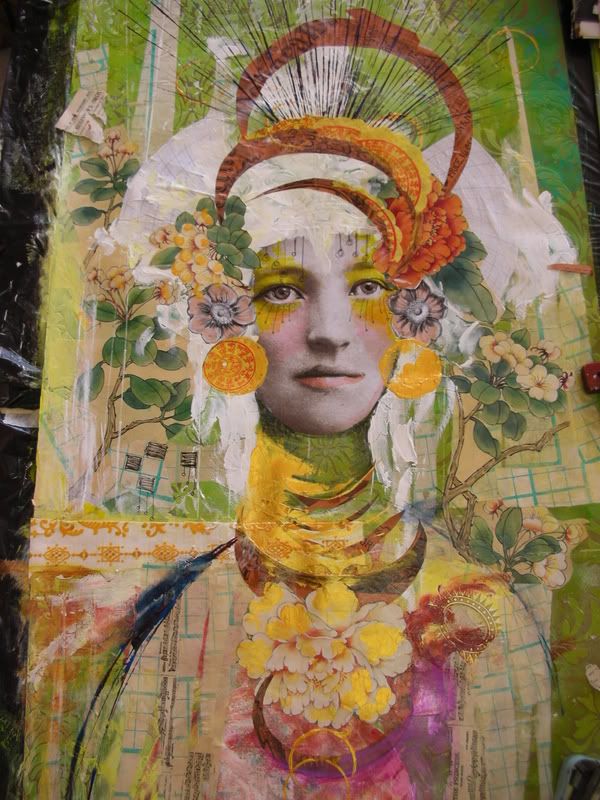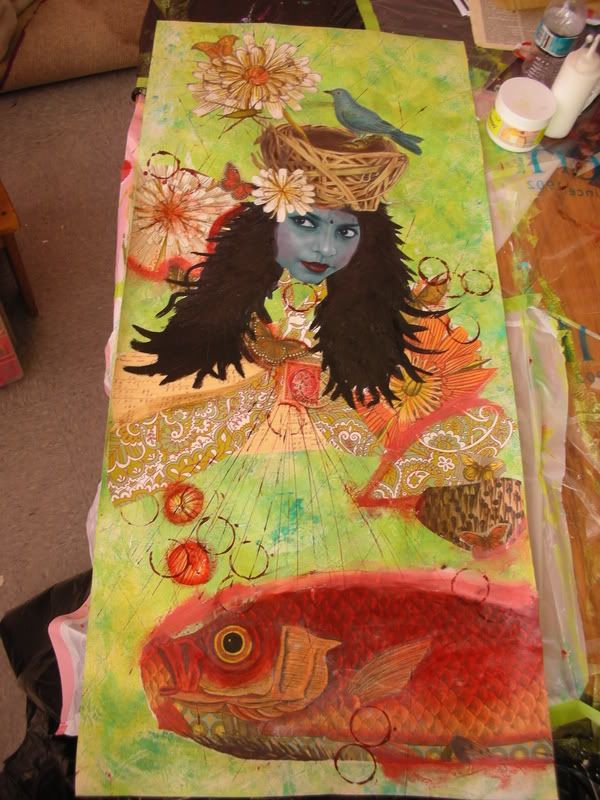 I included fun quotes from magazines and catalogs.
"Some wonder. Some wander."
"You want to live in the moment and you want to be ahead of your time."
"Be delicious."
"How do we travel? With passports in our pockets and tricks up our sleeves."
"Bring on your life"
"Shine on big time"
"Today's the day to make your own path."