My cousin Cindy (who's 20 years old) has been visiting for over 2 weeks and has an amazing boyfriend that she gets to go home to tomorrow. They talk on the phone, text, write on each others' walls on Facebook and this is a message he sent her. How cute is this?
"So yeah I really miss you and such. The whole you don't know what you have until it's gone thing applies. When you are home, I can see you whenever and it doesn't seem urgent but when you are gone I need to see you. So annoying. Anyways I have really nothing to say other than I love you and miss you tons. You best come back soon because I will have nothing to do next week and you will hang out with me damnit. That's an order. I'm going to go now, bye bye."
My friend Jeff (who just moved here from MN on Sunday and I'm friends with his girlfriend, Kristina who still lives in MN. They are going for the long distance thing for 6 months while he does a stint at Yahoo) called me yesterday and asked if I wanted to go to Dave Matthews at the Staples Center because he got tickets at the last minute. I said yes, and my cousin Cindy was sad because he only had 1 extra ticket, but understood that I should go. We had a blast and didn't take many photos, but thoroughly enjoyed the evening.

Loving the Urban Prep collection from SIStv which is available for pre-sale here. These are the layouts I created from about half the collection (which just means I have more goodies for other pages)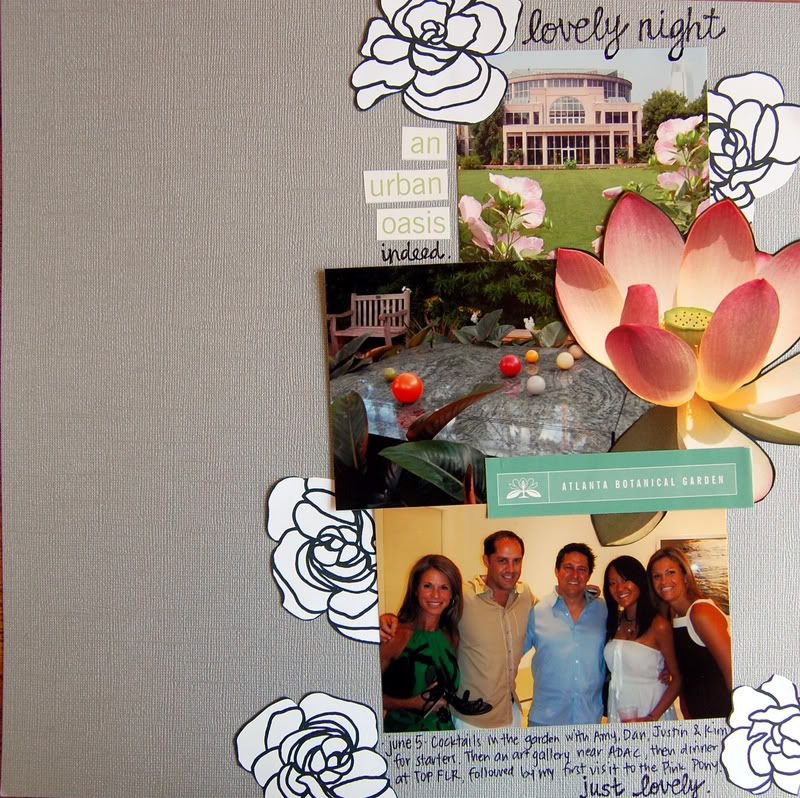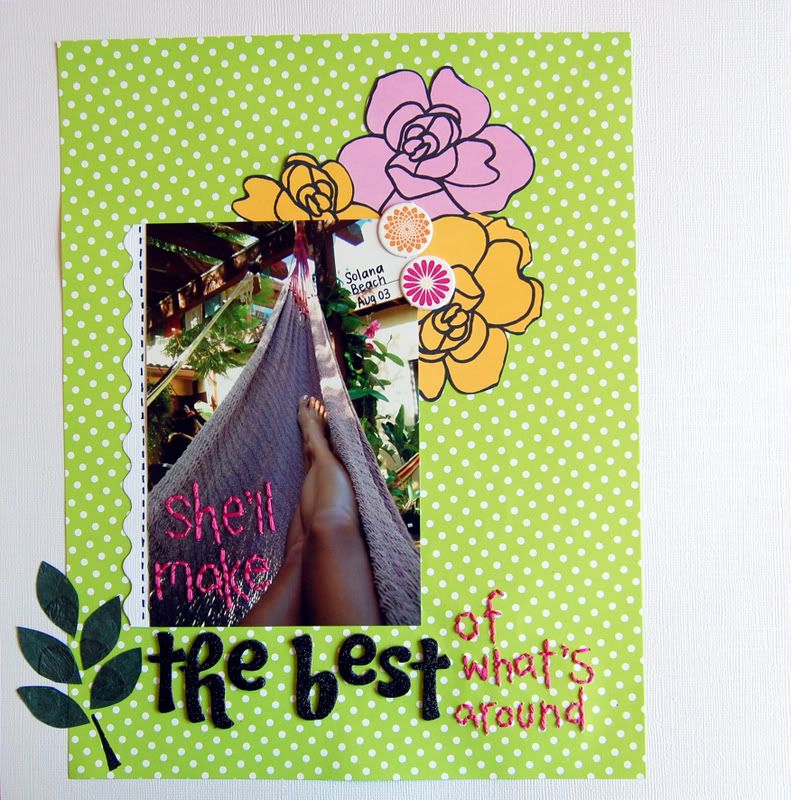 If you want to take a fun crafty holiday class from me December 6th, you need to email Kim soon because there are only a couple spots left. Here's a sneaky peeky into the Holiday Wishes Collage that we'll be creating.
I am taking off for ATL tonight on Delta's red eye flight and am thoroughly looking forward to this live broadcast streaming video from ArtHouse. So you won't have to miss me too much, just come join in (there will also be a live chat) at 7:00pm eastern time Friday August 22nd and you can feel like you are in on all the fun! Fun!