from someone who sent these gorgeous flowers. Bamboo couldn't get enough of them...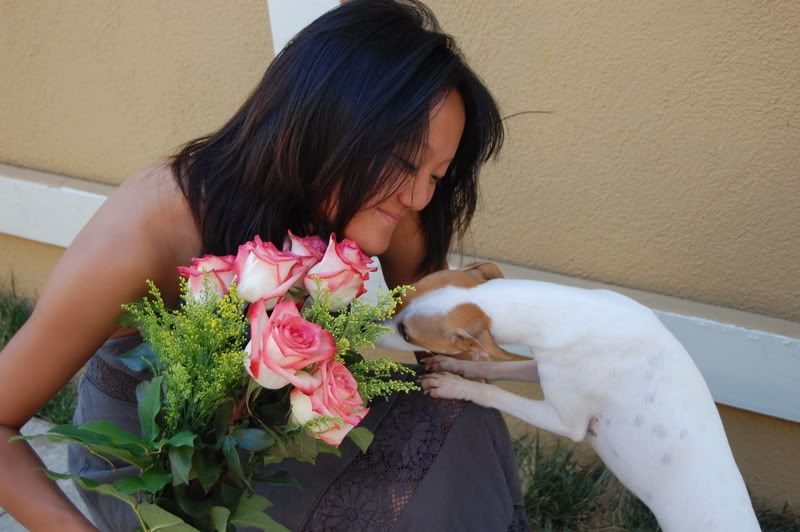 My huge box of American Crafts goodies brought a smile to my face and it seems as though Bamboo likes the smell of Thickers!

How amazing is this view? Cindy and I enjoyed some fun time in Solana Beach... this is her jumping...

Been smiling and truly feeling the love of a wonderful, amazingly supportive group of ladies who constantly amaze me with their talent and huge hearts. I actually had my own day last week- AMY TAN DAY! Queen Diane started off an amazing thread of wonderful words that brought me to tears and had me cracking up at the same time. I was going to list off a bunch of my favorite parts but as I was going through trying to pick them out, I realized I loved it all and will definitely keep it close to my heart (and safe in my email box). I did want to share a layout that Nikki made for me though, which I just love...

Anytime I may be feeling the least bit down, I can simply click here to laugh and here and here (yes hard to believe a holiday class is already on the schedule!) to reassure myself that sticking with creative endeavors is the right way to go. Thanks for all the constant inspiration and support.