As you all may have already heard, Los Angeles (and San Diego) experienced a 5.4 earthquake this morning around 11:45am. I happen to be just sitting down to lunch with one of my favorite girls in the whole wide world at one of my favorite cafes- Mermaids in Marina del Rey when the shaking began. It seemed to go on for a long time... definitely the biggest and longest one I have ever experienced. And come to think of it, I'd like to keep it that way. Thanks for all the calls and texts, we're all doing just fine!
Lately I have been feeling like I am losing my mind and coming to my senses at the same time. And a few others who I have talked to are going through the same kind of thing, all with different details, of course. Just trying to keep my head up (and out of the clouds-which has been rather difficult to do) and just trying to keep it real. I stole (borrowed) this book- How to be HAPPY, dammit from a friend and this is the first page I flipped to.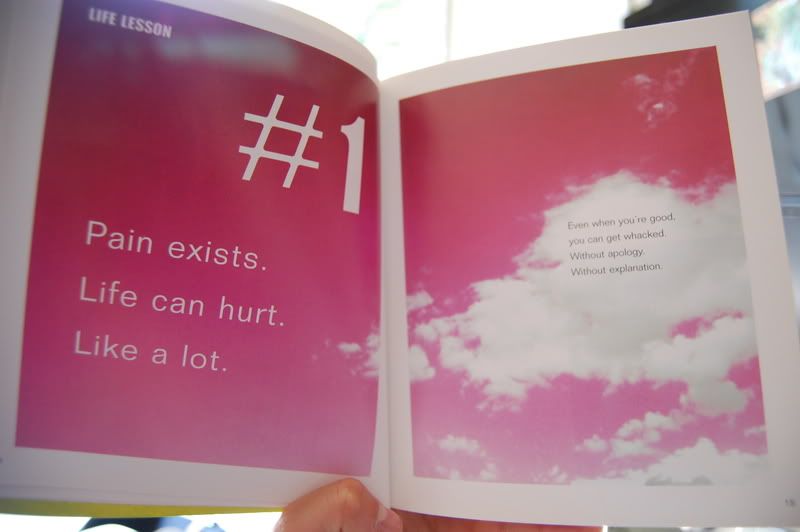 Been trying to come up with a new word for "scrapbooking" for quite some time now. So far the best idea I have heard is: Scrapology. As in being a scrapologist as opposed to a Scrapbooker. What do you all think?
Now I have to go work on Saving the World. And I'm open to any profound (or not-so-profound) suggestions that should be included in this lovely little sketchbook...