I am back in home LaLaLand after 2 weeks of being away.
What am I talking about? I have been away a lot lately. This has been my crazy hectic schedule for the past 2 months+
may 4-8 new york
may 8-17 home in LA
may 17-20 atlanta
may 20-24 los angeles
may 24-26 fort lauderdale
may 26-30 atlanta
may 30-june 2 chicago
june 2-8 atlanta
june 8-11 los angeles (this is where i supposedly live)
june 11-15 franklin, TN
june 15-19 atlanta
june 19-22 charleston, sc
june 22-24 atlanta
and i just got home this afternoon to LA
Phew- that's a lot.
But it's all been quite a lovely adventure.
And I plan on editing more flip videos soon.
Here are some photos from the Art of French Kissing party in Atlanta, photos courtesy of Chris Heim.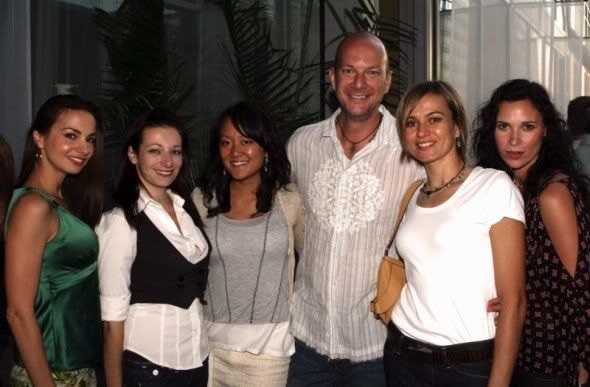 And here are some shots of our baby shirts at the gorgeous Miostile on the fabulous King Street in Charleston.
Here's a little clip from CBS Better Mornings, which featured our I LOVE LA tee and shows a pic of Chris Noth holding up our baby LOVE tee in his mouth. Check it out.

And while it's nice to be away, it sure does feel simply good to be back in LA.