love doing custom tees for little ones... here's Ryan in a Jersey Boy tee.

new Go Sox tees are flying off the shelves of Queen Bee.

absolutely adore this photo from the SIS event (taken by Amber) with rhirhi and drummergirl.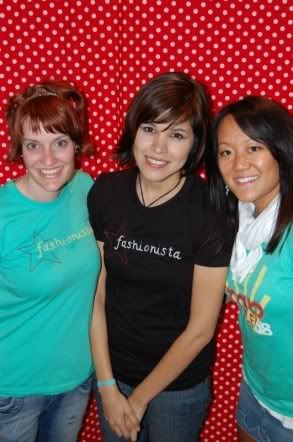 had a wonderful time at FAB (French American Brasserie) the other night for the Skirt! Magazine sponsored event. The rooftop there is amazing and I highly recommend a sunset cocktail and dinner there. I actually did not take enough photos and will be waiting for the ones shot by the photographer that was on site. Doesn't Anita's hubby look like Elvis?