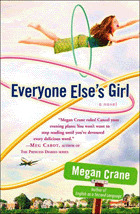 In 6 days I have read 2 books, and LOVED them both. Everyone Else's Girl by Megan Crane is the one I took to NY and could not wait to get in bed every night to read. I finished it on the plane ride home with a smile on my face. I've read 3 of her 4 books and have felt this way after each one. Last night I finished Flirting with Forty by Jane Porter even though it was nearly 2AM, I just couldn't put it down. When I woke up this morning, I couldn't stop thinking about the book and how much I loved it. Got on IM with Kristin and turns out she knows Jane really well and sent over some super cute photos of Jane with Heather Locklear and Robert Buckley in Hawaii where they are shooting the film.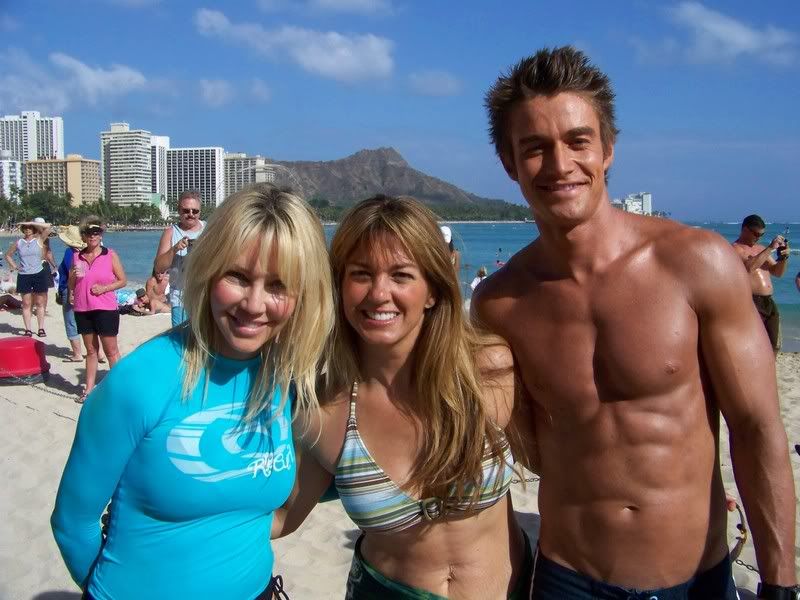 Since she's an amazing writer, and I am not, go get the scoop on Jane's blog.
Made this "listen" mini book for lyrics I love. I painted the cover and then added stuff from the Hipster Collection, a cute little cassette tape from Shabby Chic Crafts, and some Hambly goodness. First song that is going into this book is Courtney Jaye's Sweet Ride lyrics and then Better Life by Keith Urban. I like the video too.
Got some layouts done at Cheryl's house today. Thoroughly enjoyed the laughs with the ladies and Panera in the backyard. Yummy. Scrapbooking right after an event is my favorite thing to do. So happy to have this page of Beth's birthday done.
And while picking up fabric from Michael Levine downtown yesterday, I came across this sign. There were 4 cameras following some folks around the store. Turns out they were shooting a new series for TLC called "Who Are You Wearing".