It took forever, but I finally finished Eat Pray Love, and just like everyone else.... I LOVED it. It was hard for me to get through the first half, but once I did, I had a really hard time putting it down.
Here's a layout I did with my FAVORITE paper of the moment. It was inspired by Scrapping the Music. And if you are looking frantically for this paper, Sweetpeas and Snapshots has a big stack of it!!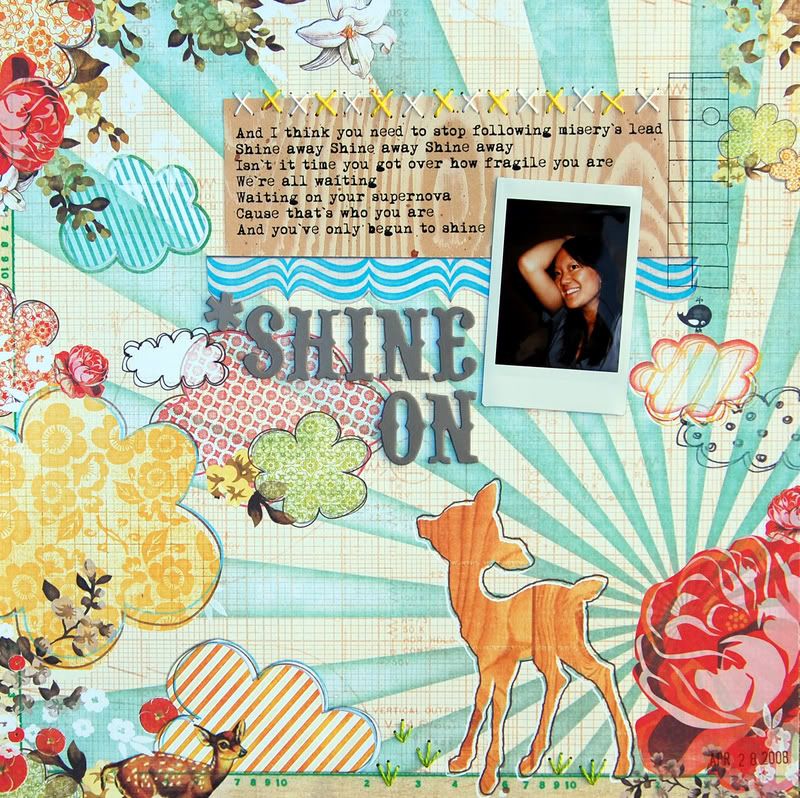 We've been shipping out a lot of custom tees, tanks and totes. And of course, we love getting photos of people showing their slice...
Keep the photos coming please, they make me super happy.
Happy National Scrapbooking Day everyone! Be sure to check out ScrapInStyletv, as they have tons of fun going on with hourly chats with fashionistas, challenges, prizes and more!!
Saturday I will be at Artistic Affaire crafting up a storm, and then on a red eye flight to NYC for the Intermezzo show. I hung out at Sweetpeas for a fabulous party tonight, where Mary suggested I do a "Where in the world is Amy Tangerine" blog. I love the idea...
Well, this is where I was tonight and had such a wonderful time. Love my Susana Monaco dress (I have it in 2 colors but would honestly get it in every color available). And yes, a lot of girls got henna tattoos and we indulged in delicious mango vodka cocktails, Indian food and even a little belly dancing action. Scrapbookers sure know how to party.