Kara
said...
That shirt is
soooo
adorable! Love it.
April 15, 2008 6:15 AM
(you win the
amy
tangerine tee and
Magistical
Memories goodies- email me with your address and let me know what size you wear S,M,L and your favorite colors)
AND the Angie
Delarie
stamp and some
Magistical
Memories goes to:
lia

b
said...
Hiya Amy,Always lurk your blog, this time I'll speak up and try to win the stamp. See you soon,Lia
April 16, 2008 11:12 AM
Thanks to everyone who commented, I am truly blown away by all the kind words!
I had the wonderful pleasure of dropping into
SCRAP ETC
at the
Opryland
Hotel in Nashville, TN and had a blast. Absolutely wish I had known about this event before it sold out to 600 people. Would have loved to have taken classes from the talented pool of ladies. Huge awesome thanks to Lucy and the gang for making me feel so welcome. Thanks to
ScrapinStyle
for the
accommodations
. Loved hanging with all the ladies and meeting new friends. Oh and thanks to Kayla Aimee for being a great little bed buddy.
A great highlight was seeing so many folks in their
amy
tangerine tees :)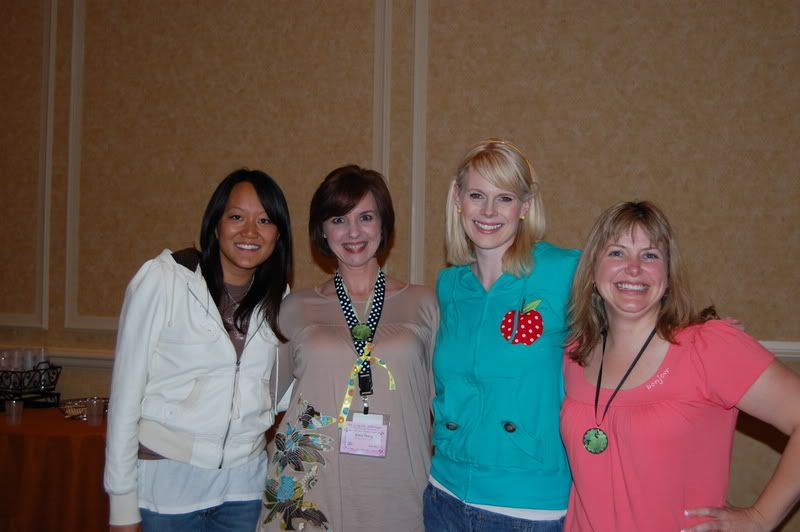 Saturday night I got the chance to go to one of the coolest book signings ever. It was for the super-talented-can't-put-her-books-down Megan Crane. When I was in Atlanta a couple of weeks ago, I decided to read a couple of chapters of Names My Sisters Call Me and before I knew it, it was 3:30am (I had to wake up at 7am!) and I was almost done with the book. Quite possibly my favorite book this year. And Megan's one of my favorite new people I've met this year! Cocktails, a book signing and a demo by 3 beautiful pole-dance instructors... here are the photos to an indescribable, amazing event at the S-Factor.