Made this little book for my
friend
, who not only let me drive her car all around, but also chauffer-ed me to the airport on more than 1 occasion. She is gearing up for an amazing (sold-out)
event
next month. She is also the one I will be attending this
cool thing
with...
I got this yummy stuff from Scrapbook Oasis...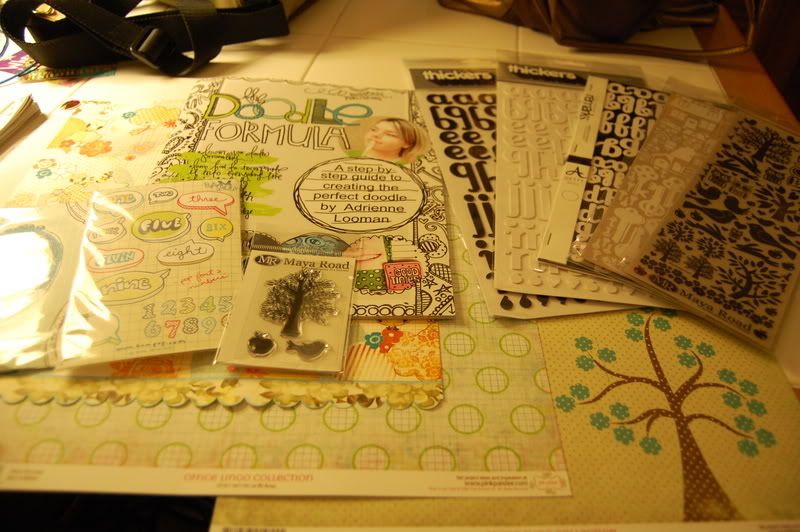 And this is what I made...

I cannot tell you how much I LOVE the Doodle Formula. I am in Atlanta right now and will be stuck hanging out at the Apparel Mart all day for the next 3 days and this tee brings me cheer-
Hope you are all enjoying your Saturday-feel free to share all the fun things you'll be doing!