Wilna's video makes me want a flip so bad. Coincidentally, I got an email through AOL for $30 off one of these bad boys. Maybe the tangerine colored one is in my future. But I wonder sometimes, if I need yet another gadget...
Love taking real souvenir stuff and putting them down on paper (especially when it's the yummy Romantic Collection from ScrapinStyletv). Oh and the cute squirrel tag is from Shabby Chic Crafts.
Here's the wrap up for the Denver trip...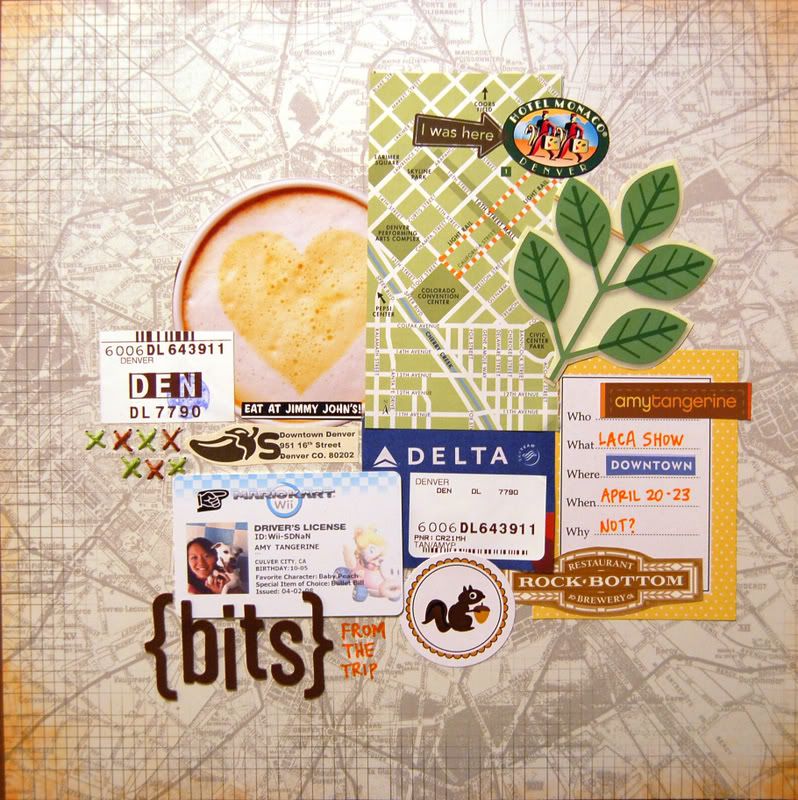 I have had Jewel's song, Stronger Woman in my head all day...
This is me, packing up my bags
And this is me, headed for the door
And this is me, the best you ever had
I'm going to love myself
More than anyone else
Believe in me even if someone cannot see
There's a stronger woman in me
I'm going to be my own best friend
Stay with me till the end
Won't lose myself again, never, no
'Cause there's a stronger woman
A stronger woman
There's a stronger woman,
A stronger woman in me,
Yeah...