Here's our organic green tee...
We've been using some organic tees for a couple of seasons, and love the fact that going green has become such a hip thing to do. Amy Tangerine has always been more on the green side- conserving what we can. When I first started making shirts, I was recycling men's tees by cutting women's silhouettes out of them and hand stitching them together. We recycle, and do more than our fair share of reducing and reusing. And here's a bit of press we got recently. The same article can be found in the Orlando Sentinel and the Baltimore Sun.
The Chic Spy (an adorable fashion site) did a little interview with me that can be seen here.
There's just something about trees that I am absolutely loving right now. Magistical Memories has a great set of chipboard trees that I covered in paper and drew on to make the little guy you see here...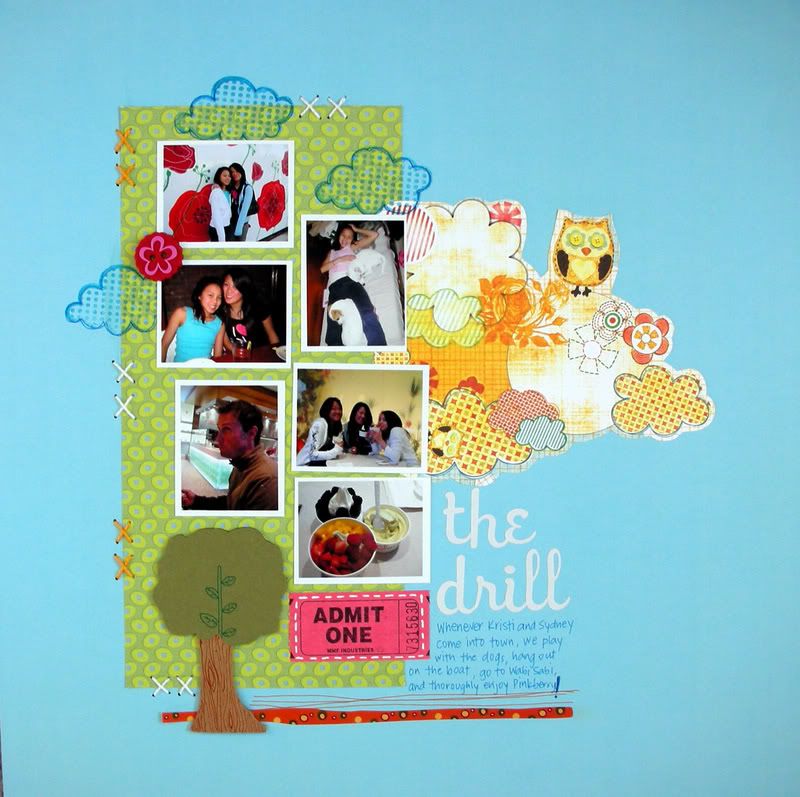 Here's Bamboo as a little princess. The framed quote is from a book called Mostly True Collected Stories & Drawings. It reads: "Are you a princess? I said & she said I'm much more than a princess. but you don't have a name for it yet here on earth." I think if Bamboo were human she would look exactly like this stamp by Angie Delarie. The striped socks just make me smile. I have an extra stamp that I would just love to give away to someone. Leave a comment and we'll pick a winner Friday night. Oh and since giveaways are so much fun, I'll throw in some Magistical Memories goodies and an amy tangerine tee as well.