D&A stands for Designers & Agents, which is where I spent most of my time this past weekend. Random bits from the show include a visit from Milo in our Yo! camo thermal. Isn't he just adorable?!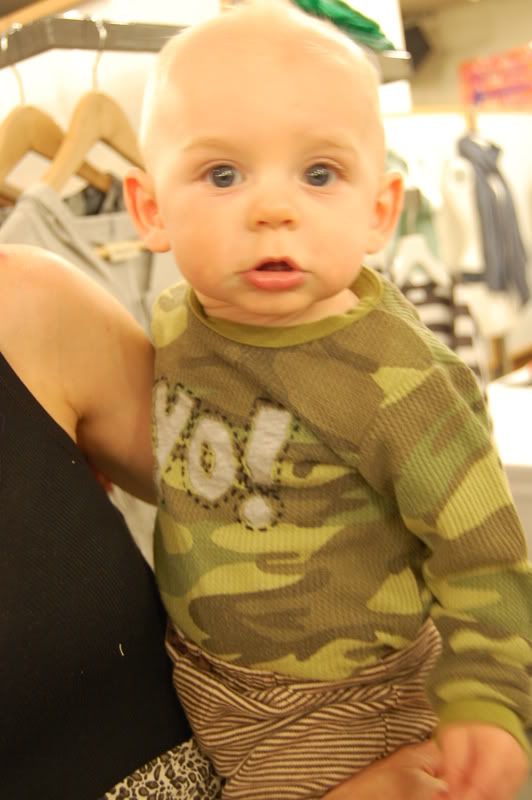 Ordered this fun dress (perfect for summer!) from Milo's mom, the designer and owner of Mixie Clothing.
Joe taking requests and spinning some amazing tunes...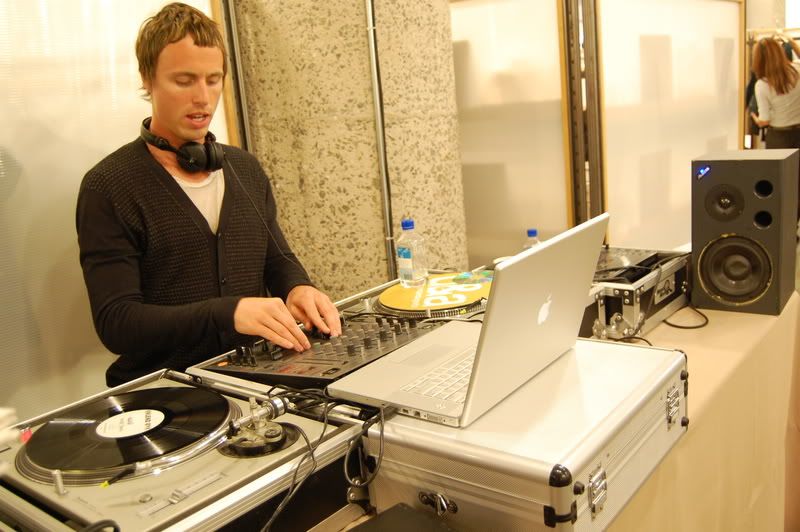 Cut and pasted some goodies from roomservice, Italian Vogue and Sportswear International and created this little thing.
Saw this cool poster in the Yo! What Happened to Peace Art book.
Realized that I am over double this girl's age but we have the same taste in clothing- Mike & Chris leather hooded jackets and Robin's Jeans. How crazy.