A couple of our most popular baby tees are now on a new website called Babycakes. The "I Rock" is modeled here by Milo and is available by clicking here.


Pink Olive sent us some great photos of their new Park Slope store, and here are a few that made me smile. I love when stores send in photos! Which actually, makes me think that if anyone in Tokyo reads this and can send me some photos of the way Barneys New York has our shirts merchandised, I would be so thankful! As much as I would LOVE to fly to Japan right now to see the shirts in the store myself, unfortunately, I don't think it is likely.
Had so much fun this past weekend at the Hilldun Factors party at the Downtown Standard in LA. These parties are so often crazy and this was one that didn't disappoint. Here are layouts of the last 2 parties.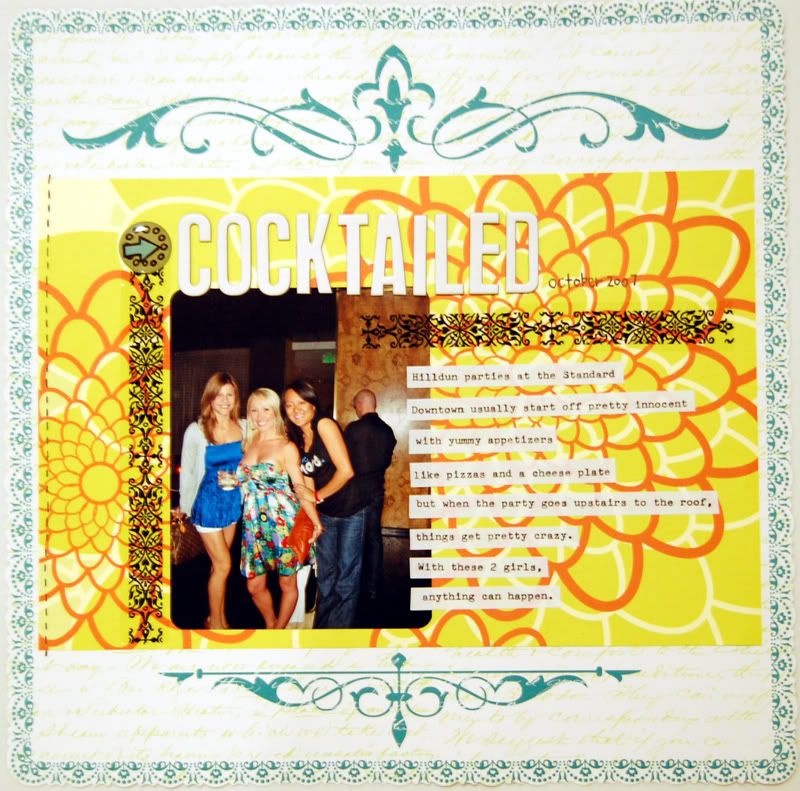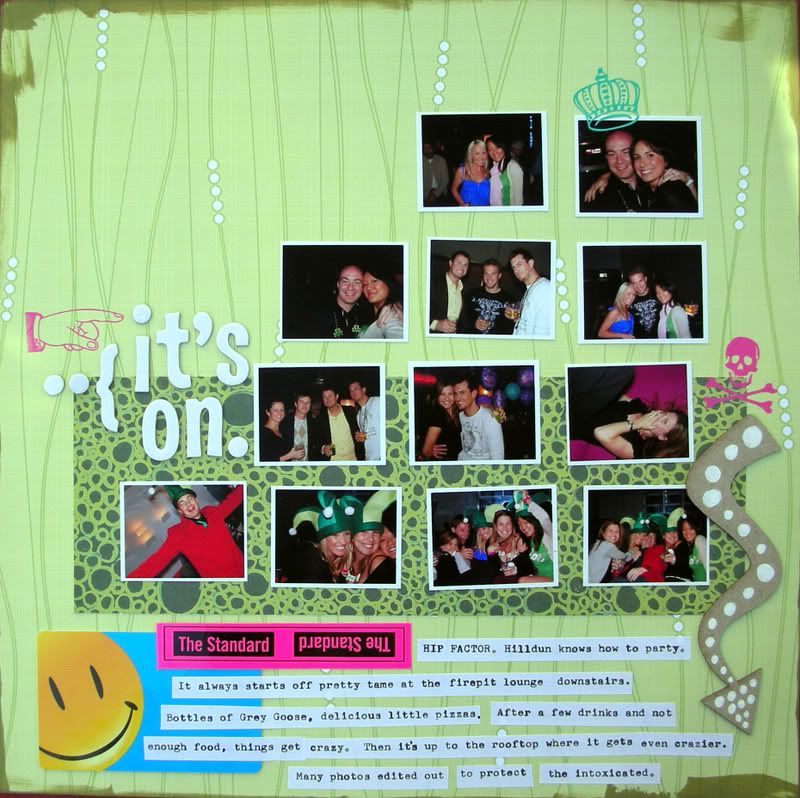 Instead of finishing the unpacking and organizing of my place (no it is still not done, and yes, I have been in the new place since mid-December), I choose to get my craft on and do a couple of fun challenges: Scrapjacked and One Little Word.
My favorite scrappy stuff at the moment: American Crafts, Bam Pop, Magistical Memories and Scrap In Style goodies. Would love to hear about some of the things making you smile right now- even if it has nothing to do with babies, clothes, parties, puppies or artsy stuff.