Had a great weekend on the boat. Took some random photos of stuff that just made me happy. Remember the Polaroid iZone? Loved the fortune film they had and I am so sad that none of the photos I took with this turned out. Maybe it's because the film expired in 2006.
There's a great giveaway for kids on Funky Finds blog.
Did a layout from the Atlanta party: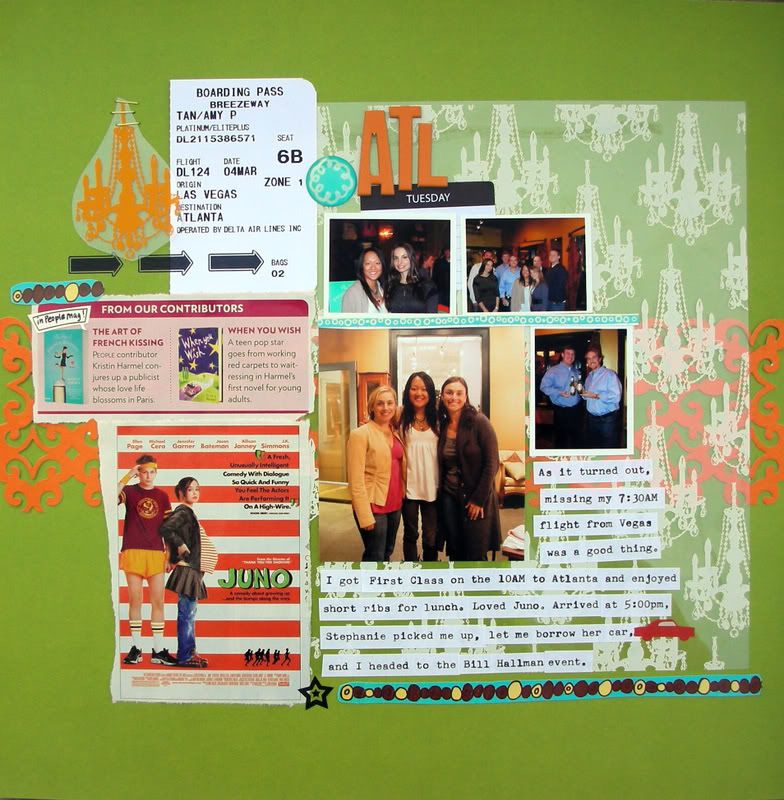 Just got back from the Geisha House party, which had a huge turnout! Here are a few photos which will hopefully get on a page by this weekend.
Do any of you remember that song, "Crazy for This Girl" by Evan and Jaron? Well, I have loved their music since I was in college, listening to them in my dorm room at Georgia Tech and going to local venues around town to see them play. I am always so happy to see fellow Atlantans succeed. It was nice to have Evan come and hang out for most of the party.