I was tagged by Kim for 6 quirky things about myself, but I decided to just do a quick post of the first 6 random things that came to mind, because in my world, it's all pretty quirky. Perhaps I will save the quirky things about myself for later.
1. I will be at this all weekend. Do come and visit if you can.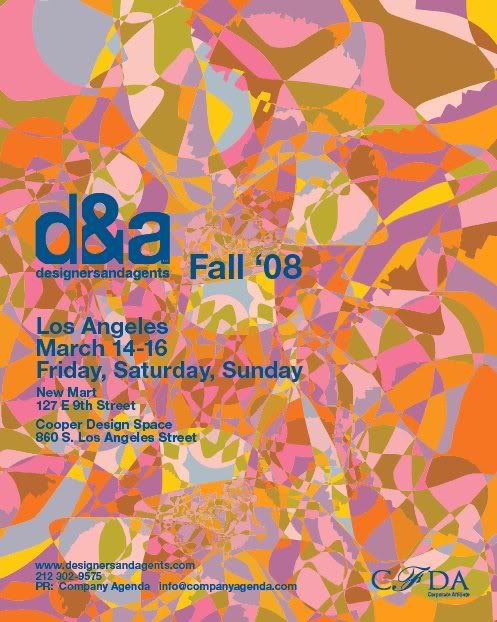 2. Way excited about this awesome Sketchbook Project that MariaGrace posted about a while back. Can't think of a better way to spend $13. I signed up and cannot wait to get my little book.
3. Did these 2 layouts in between designing for Fall '08. Work can be fun but making layouts and being creative about ditching work and attending work parties is far more fun.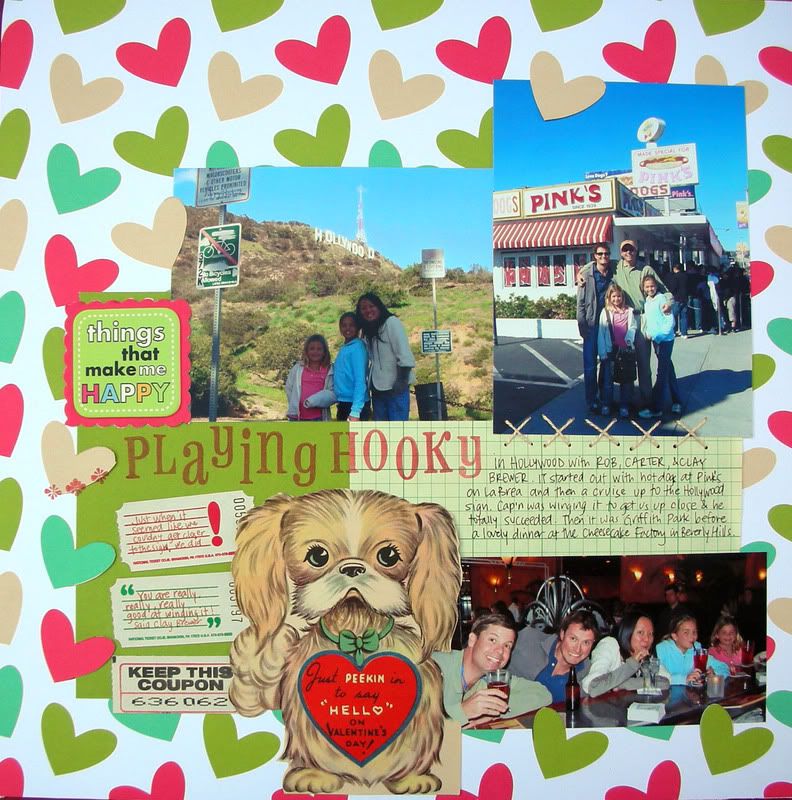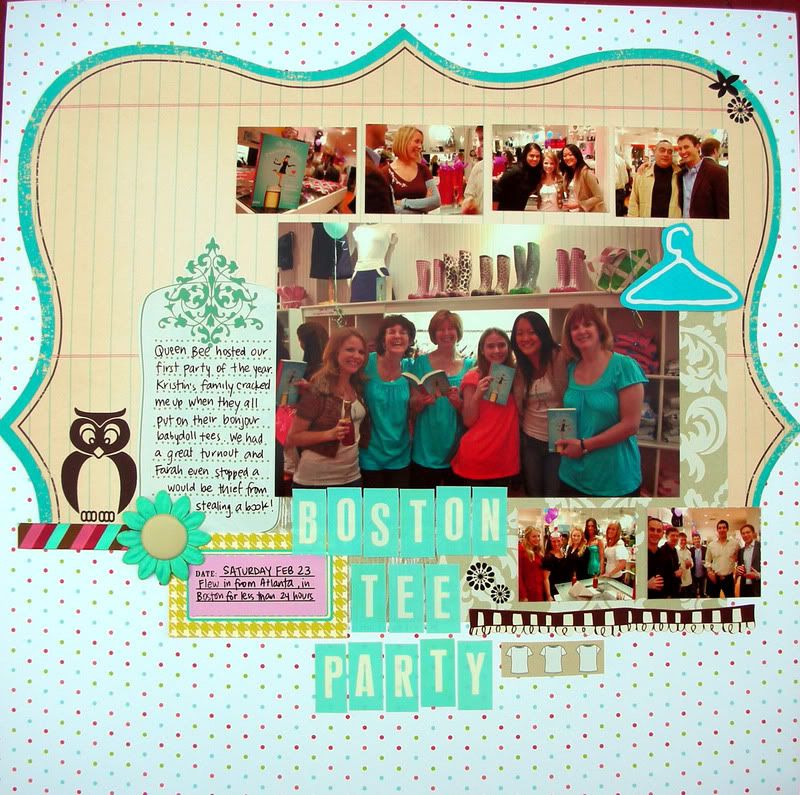 4. Kristin Harmel talks about her book, When You Wish on NBC's Daytime, and she's wearing our 5 charm necklace and "Fly Me to the Moon" tank. She's also wearing a tote we made on her back. Just watch the video and you'll understand what I mean.
5. This is my favorite number.
6. Love the fact that crafting can bring so many different types of people together. Here are some more photos from last weekend, where there was an adorable girl who just happened to be wearing one of our tees. I just asked her where she got it, and she said her 10 year old daughter got it for her from her favorite store in Martha's Vineyard. The tee says, "Let the sun shine in". Hope you all get to do exactly that this weekend! Get crafty, go shopping, drink some green beer, or do all of the above :)