In the fashion world, it's already spring. Got back to LA from Florida and it feels cold. But I am happy it is not raining anymore and it might even get up to 70 this weekend! So we're shipping our spring collection and Green Apple has my favorite picks for this month! They also have the Come and Get Your Love tee that people have been asking about!
I am excited about the fact that I have made it to Round 3 of
ScrapinStyle's
Fashionista call... here's
my layout
and I am going to be working hard to figure out what to do for the next round.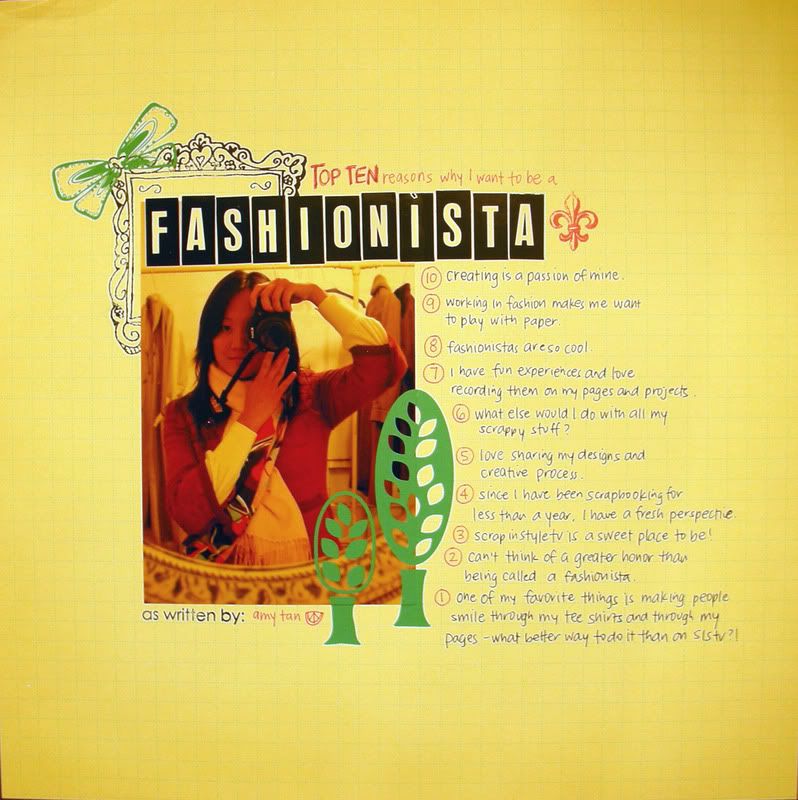 Oh and does anyone have a favorite quote from the movie Juno? I haven't seen it and so far the best one I have heard is:
"He is the cheese to my macaroni."