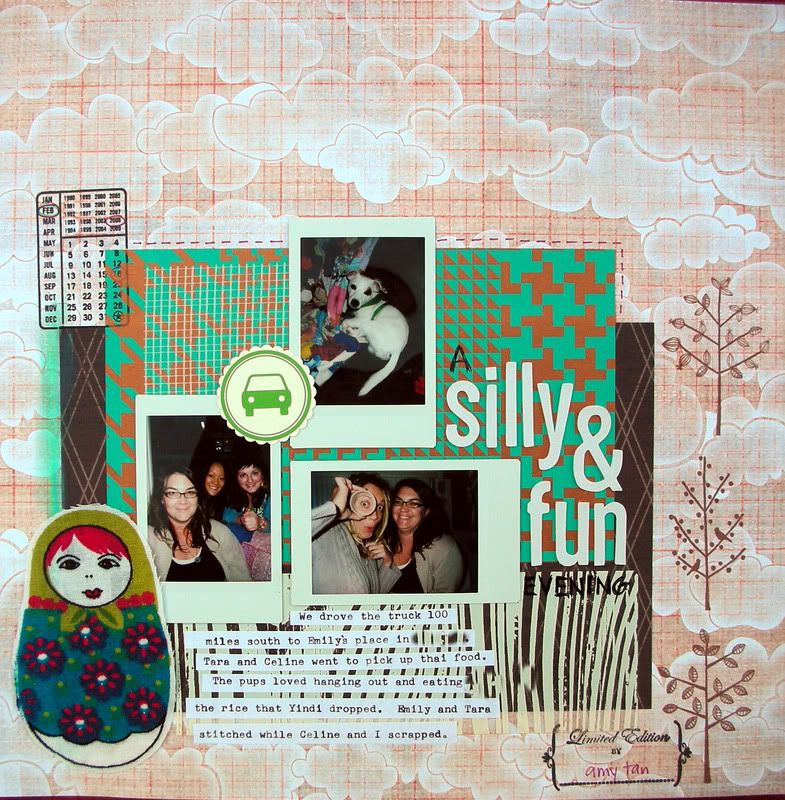 Had so much fun this past weekend at Emily's hanging with Tara and Celine and being crafty. Tara got such a kick out of my Instax camera that she ordered herself one in Pink the next day. (Mine is blue and purchased off EBAY and had to be shipped from Hong Kong in case you were wondering).
The pups had a great time too relaxing on this divine rug.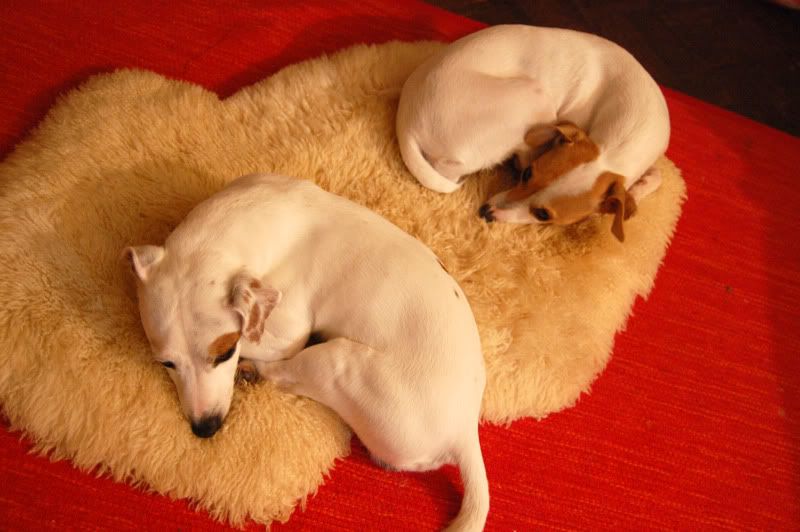 Mick made us yummy pancakes in the morning, and the pups enjoyed hanging out in the backyard.
I also finished this layout for the OLW challenge (trust)...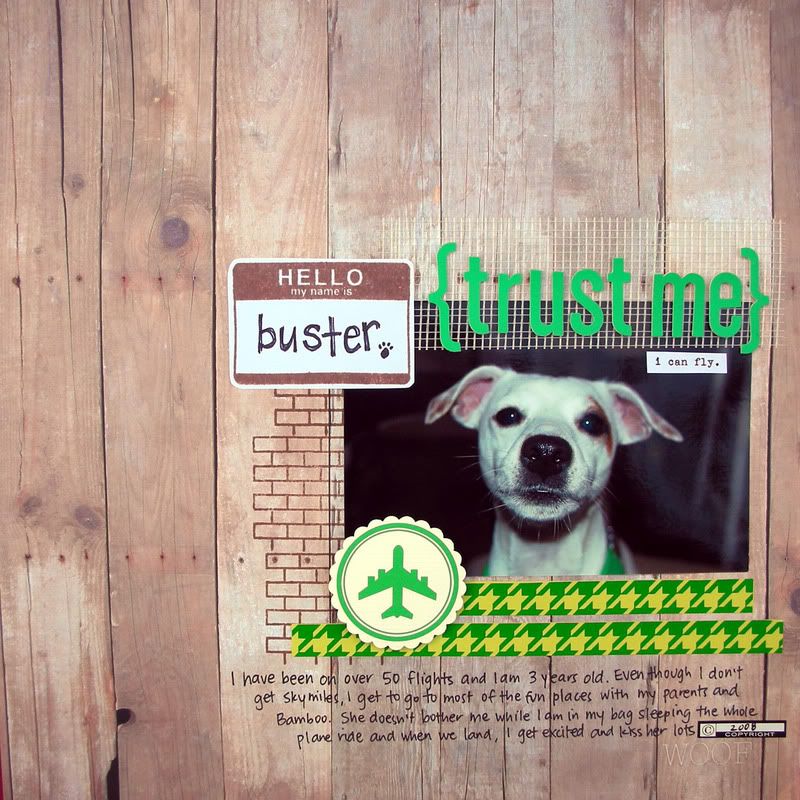 We were invited to a great celeb/Oscars event put on by Wow Creations at the Hyatt on Sunset and had some silly fun with LAPhotoParty. the photo booth without the booth. It's such an amazing concept and I definitely plan on pimping them out because it's such a great asset to any party! Cap'n and I celebrated 4 years together yesterday and took a few sweet, normal pictures with our own clothes on, but after a tiny little margarita, and some amazing chocolate covered strawberries, we decided to do this.