Had such a fun time hanging with the girls at CHA. The show was so amazing- and there were so many highlights on the 2nd day. The first and most amazing to me is this stamp artist from Japan. She's famous there because she hand carves stamps from an eraser-like material. I was mesmerized. She stamped me an adorable little card and I just think she's the most amazing thing ever.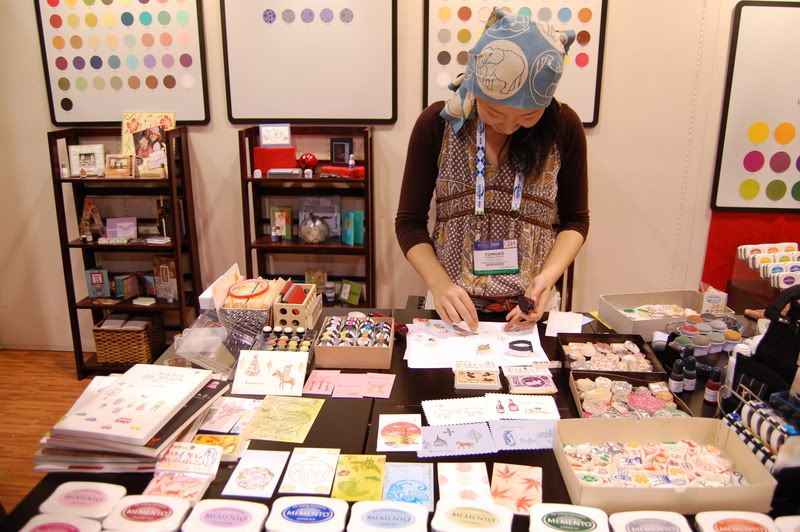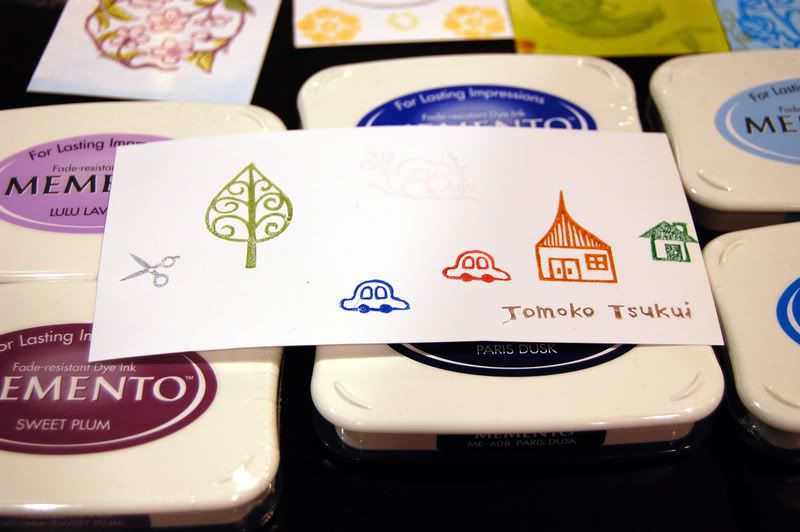 Spent most of the afternoon hanging out with Emily and Yindi. I wasn't sure who got more attention throughout the day though- Emily or Yindi. It was like walking around with 2 famous people, as we could only take about 10 steps before someone would stop to ooh and aaah. Hee hee, it was great.
How cool is this rug made from little balls?
Saw this cute puppy (and layout) at Basic Grey.
Loved Jenni Bowlin's new stuff and got to pick some of it up at Scrapbook Oasis already- along with Banana Frog's new alphabet stamps, and some Teresa Collins paper!