I love how the waiters and waitresses at Joe's Crab Shack pause what they are doing to dance to a song that usually involves some clapping. It's also funny when little kids get up and dance with them.
Random, I know but that's the nature of this post.
On Friday night I was lucky enough to go down to Scrapbook Oasis and take MariaGrace's class which rocked. Of course I didn't take any pictures that evening, oops. I will try and photograph my book when it is complete. But I did get to play with new American Crafts and got this layout done.

Saturday was gorgeous in LA. Like summer weather. The dogs had a lovely day lounging in the backyard on the picnic table. These two have a pretty rough life.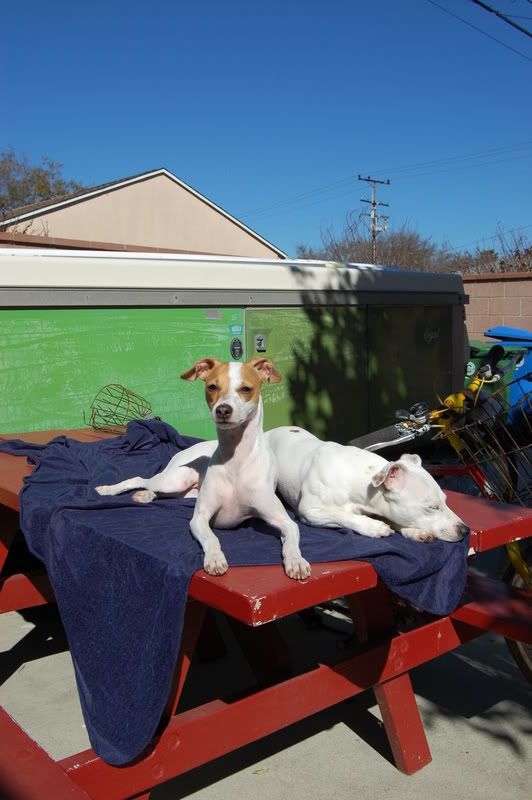 Went to CHA (Craft and Hobby Association Show) and it was great. Overwhelming but great. Of course I didn't take enough photos- but hopefully some of the other girls did and will send some over. So many highlights- meeting Kristina Contes, seeing Laura in her amy tangerine camo layered thermal, seeing Teresa Collins new line, seeing Narumi Ogawa and getting her to sign my Mr Funky's Super Crochet Wonderful book, and hanging with some lovely ladies from Scrapinstyletv! We took a funny picture at Joe's Crab Shack and I really hope Kerry Lynn emails it to me. Hint hint :)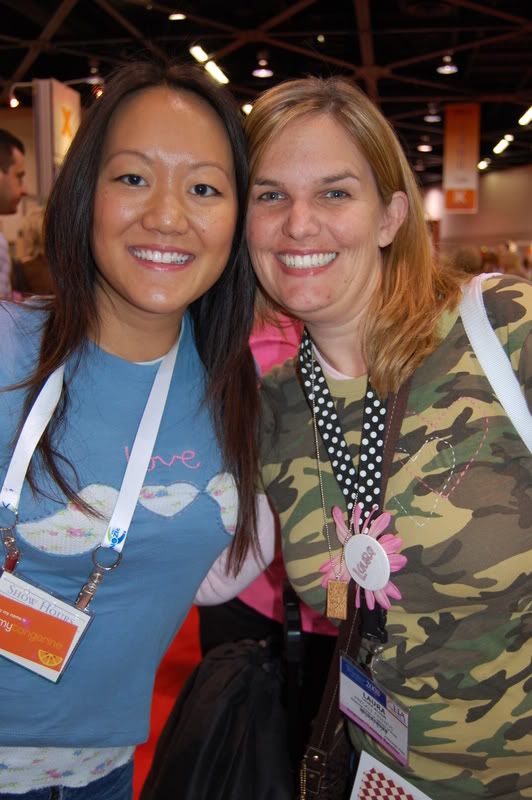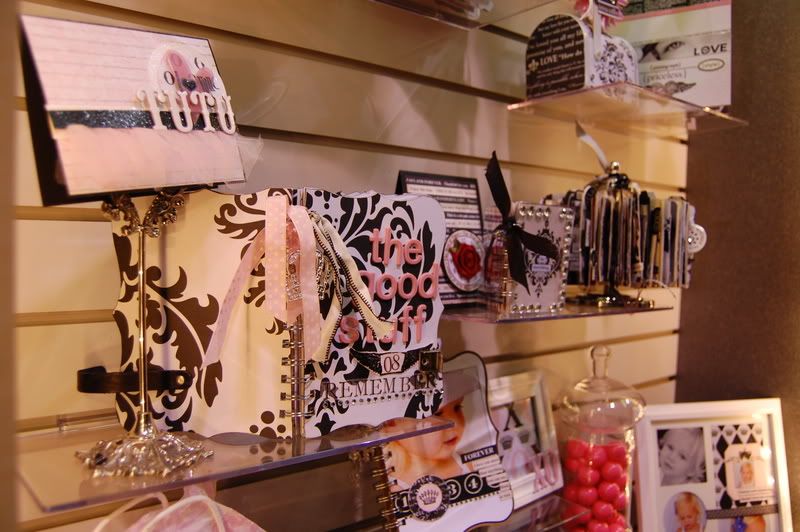 Promise to go back tomorrow and take more photos of product and stuff! Happy Monday!