I like when our custom shirts are a total hit- check out the layered thermal we did for the store Queen Bee for their favorite team (the Patriots) and their favorite QB (Tom Brady). I also really like the football on the back.
I like feeling settled. I don't like this moving and having my stuff everywhere. I like having internet in my new place. I don't like that it is available only right now in my freezing kitchen.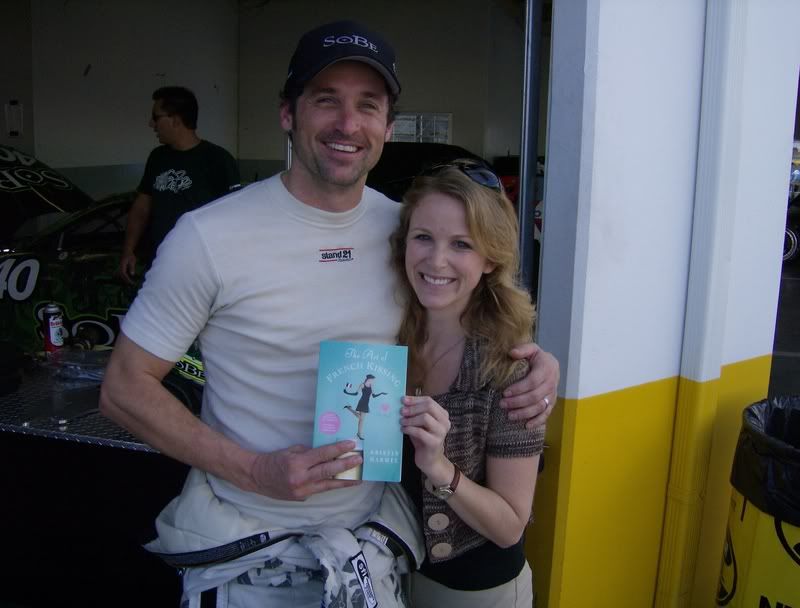 I like when my friends get to do cool stuff like hang out with McDreamy for the 2nd time! Here's the email she wrote to me... "Haha -- you gotta love how I made him hold my book. I couldn't believe it, but he remembered me from the last time I interviewed him, which was probably 10 months ago. He's like, "This is your third book, right? What's it about?" And he asked for it to take home with him because he forgot to bring a book to read on the plane. He's like, "Can I read this one? I need to learn more about French Kissing." It took all my self-restraint not to throw myself into his arms right then and there. ;-) "
I don't like when friends get their dog stolen. Yes, little Twinkie was stolen by a homeless man downtown LA and then it is rumored that she was sold for drug money. My friends are sweet and have a positive outlook on the whole thing (by saying that at least she's probably in a warm home eating lots of chicken), but I am so broken up about this- Twinkie's sister, Cupcake is miserable and so are the other 2 shih tzus in their household. Yes they have 4 doggies but now it's just 3 and I hope and wish and want them to have their Twinkie back.
I like ending on a positive note, so please hope and wish for Twinkie's safe return too. It would make a lot of people and doggies very happy.