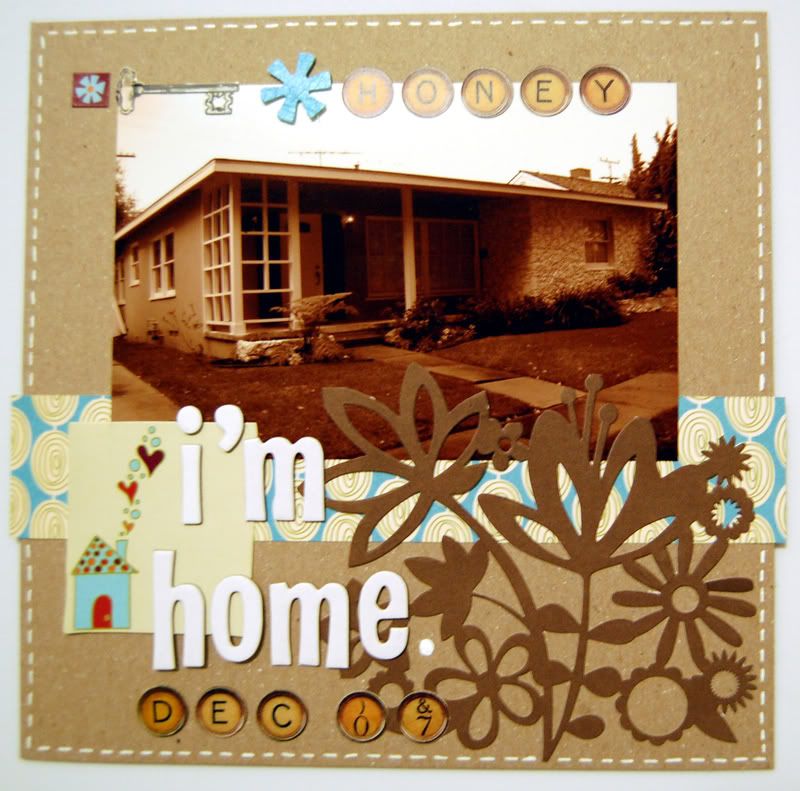 Hope you all had a wonderful and fun holiday! A week in Indianapolis can be relaxing, hectic, fun and exhausting all at the same time! I got to play wii for the first time and I am totally hooked. I must have one in my new home. The soreness I felt after playing tennis and bowling for hours was amazing. What a fun way to work out!
So this is the start of an 8X8 mini album (I think). We will see how it goes, as I tend to start a lot of little projects and then some of them actually get finished while others just sit there.
I am hooked on 12X12 pages at the moment and here are some I did over Christmas. Love instant gratification and getting photos developed right away. Oh and having lots of time and yummy supplies makes it super easy to crank out the creativity.