I often get emails from people around the country asking about the "reverse applique" technique in sewing. A lot of emails ask if I can just give a quick little run down about what I teach in my classes. I have a freestyle way of teaching, and since I don't print out directions or step by step ways of doing it, I don't have anything to send to people who aren't actually in the class. I would love to travel and teach in your neighborhood, so if you want to hook a girl up, please do! In the mean time, I thought I would share this super inspiring site and great instruction on how to do the reverse applique technique. Project Alabama is one of my favorite lines ever (I only own 1 piece by them because the pieces are WAY out of my budget).
They have a book coming out early next year too! How cool. While you're waiting anxiously for it... check this out. And for skull lovers, here you go.
Here is the mini book I will be taking with me. It's an 8X8 Maya Road chipboard album and I love how the cover feels. I think Hawaii will be quite inspiring.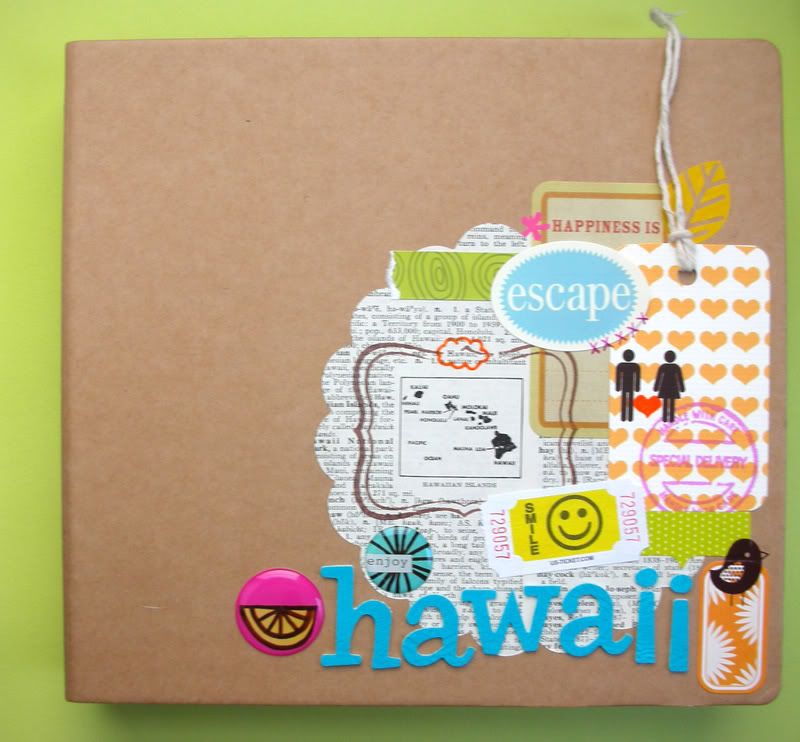 So I would love to know what inspires you? What gets the creative juices flowing? Leave a comment (post by Monday, Nov 5 midnight) and I will pick a winner when I get back to the mainland and you'll get some amy tangerine goodies and maybe some other fun stuff too.
This inspires me: