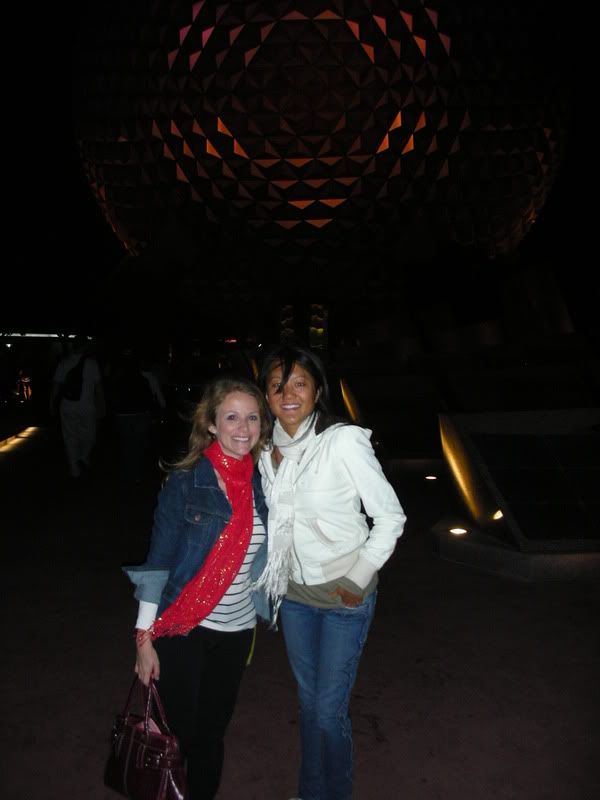 I am thankful for so many things. Besides all the obvious, my loving family, wonderful friends, my health, etc etc here's a little list that appears in no particular order.
1) Out on a Limb Scrapbooking offering 10% off everyday!! Plus they are great at fulfillment so you get your goodies quickly!
2) this girl for letting me crash at her pad, drive her car all around, and having her sweet mom drive me to the airport! And for taking me to Epcot for some wine, fish & chips and a couple trips around the world. Also for getting me a cool little tv thing that will be airing soon featuring a certain "Dreamy" guy...
3) my friend Daniel Simonds (and the whole Simonds family, really) for inviting me to one of the best dinners I have ever been to at CCI (Canine Companions for Independence). It was a lovely turkey dinner with all the fixins, and an amazing experience as it was the night before graduation for 11 assistant dogs who have been training for a long time and working hard to learn amazing tasks such as jumping up and hitting the round silver button with the handicap symbol on it so that the door may open. I was in tears listening to all the touching stories of the puppy raisers (amazing people who bring an 8 week old puppy into their house and love them and teach them and train them and then give them up to CCI after about a year). Some puppy raisers have done this with over 5 dogs!! The trainers and everyone at this place was so inspiring. Pictured: Daniel, me and new friend, Kevin.
4) Daniel's new companion, Mikomo...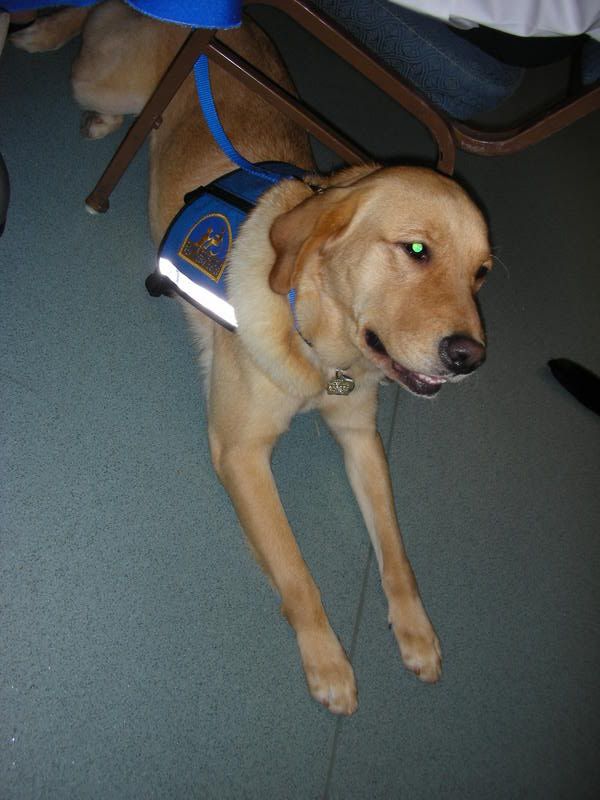 5) my 4 year old 40gig iPod that still works and it's adorable pink corset.
6) A holiday which allows us to stuff ourselves with a bunch of delicious foods. Happy Happy!