2 days is way too short for a weekend! I may also be trying to cram too much into my weekends. Maybe Amy Tangerine, Inc will implement 3 day weekends from now on. That would be fun. I like to dream big.
So here's a roundup of the crazy weekend- Saturday was Scrap Pink and Scrapbook Oasis was having their garage sale of donated product where all the proceeds went straight to charity. So on my way to the Freckle Friends crop, I stopped at the store and got one of Nora's fun kits she put together. I also purchased new Hambly goodies. At the Freckle Friends crop at a Newport beach country club, I got so many comments about the kit while it was sitting on my table. Nora- please put together more kits. They are so yummy! I made this layout with some of her goodies: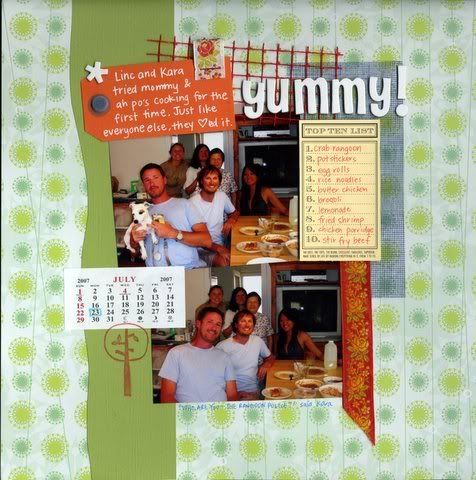 I also had the pleasure of meeting Candice Carpenter and she taught us how to do a cute make and take tag. Mine says, "Well-behaved women rarely make history" which is a quote by Laurel Thatcher Ulrich.


I also did one of her page kits which is available on Freckle Friends and it's called Colorful Layouts. The blurred out parts are my address and the amount of rent I pay.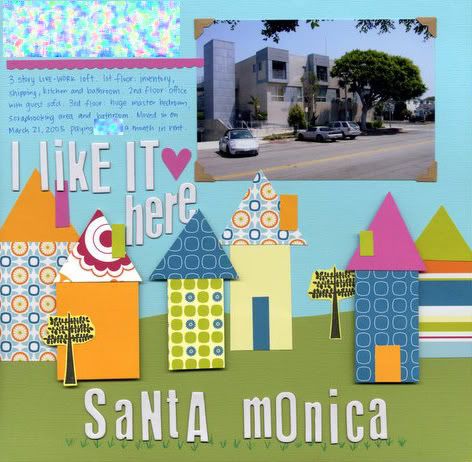 I also did this layout with some $.29 paper from Michaels and some old photos (I am on the far right on the lower photo):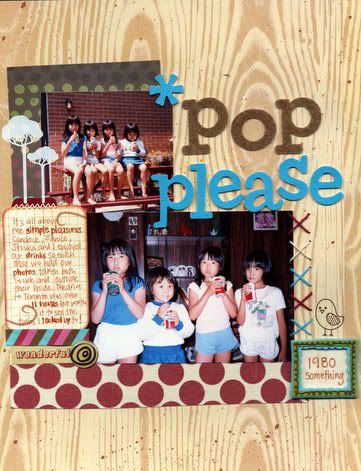 SUNDAY was a day of fabulosity. Seriously. I was booked by my new agent-of-all-things-fabulous, Ms. Suzi Finer.
to do a project with about 40 kids at a Sukkot party at her friends' house, mansion, I mean HUGE MANSION. In Bel Air. It felt more like a resort than a residence. It was amazing. Words nor pictures could describe the uber-fabulousness of the place. After the tour of the estate, which includes a tennis court, swimming pool, an amazing 50s style diner in the "garage", I wiped the drool from my face and realized that this would be any kid's (or adult's) dream home. The party was amazing as well as all the details. Food was fabulous, and the hosts were truly down to earth and wonderful. And I think the kids (and a few adults) really enjoyed making their own reverse applique tees and totes. Miss Tanja was on hand (thank goodness) to assist me. I certainly enjoyed being part of this event. Thanks to the lovely family and Suzi!!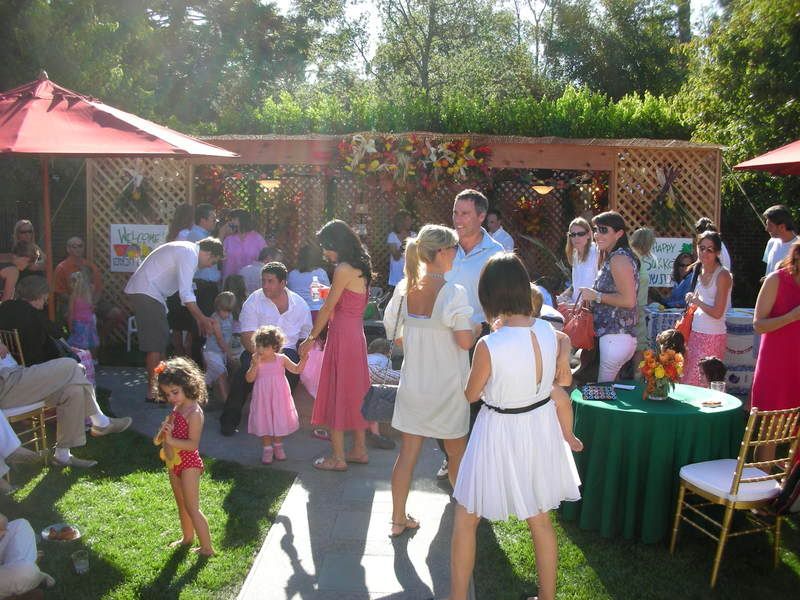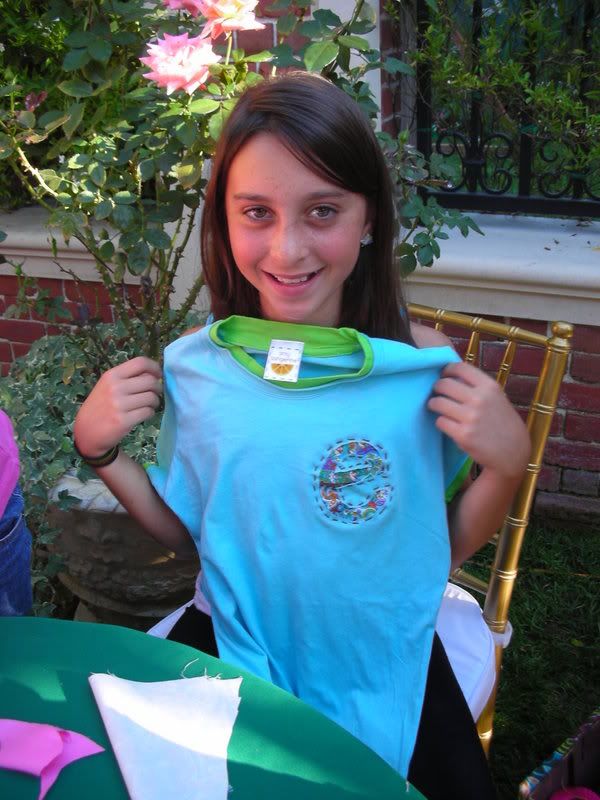 To wrap up my weekend, I watched TV (which is a rare thing considering I do not have cable). I watched the season premier of Brothers and Sisters (for the first time) because my dear friend Courtney Jaye did an AMAZING cover of the Creedence Clearwater Revival song, " Who'll Stop the Rain". It's the song in the last scene of the episode and if you missed it, you can watch it online. You can even download Courtney's song from itunes. Listening to it now as I try to recover from my weekend. Thanks for reading this super long post!