Designers & Agents LA starts tomorrow and runs through Sunday. Since I will be working all weekend, I gave myself a chance to play a bit this week. On Tuesday, I went to Borders to say hi and visit the lovely ladies of the Journal Revolution. I cheated a bit and instead of following their instructions in the book on how to make your own polaroid picture- I simply went to this site (clicked on Framer) and loaded my photo, made some minor decisions and voila- here is the result.


I also finished up an acrylic mini book that will be available at Freckle Friends soon. This mini book is the cutest shape and has so much potential. I had a lot of fun playing with it. Here's the cover...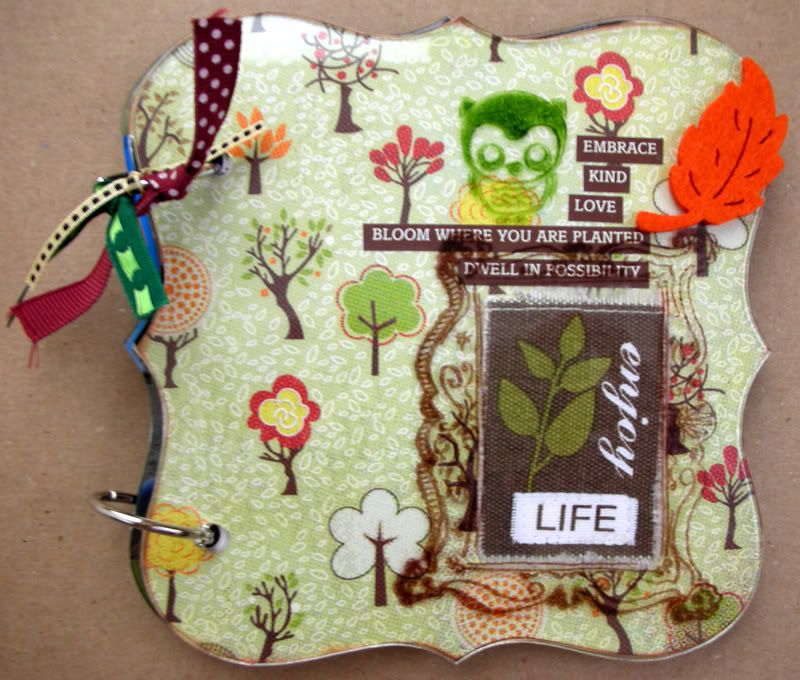 I also did another challenge, this time for Scrapjacked and had so much fun with scrap paper strips (I glued the paper strips down and then cut my letters out with scissors) and bighugelabs (making the photo stamps).

It reads:
Note to self
JUST GO & SEE the WORLD
nice work
now keep going.