I recently did an interview for Dog and Pony and you can watch it online here. It's amazing how strange and critical one can be after seeing themselves in a 6 and half minute interview.
Staying Small And Smart
Tags: Retail, Amy Tangerine, scale, Target, clothing manufacturers, Amy Tan, Dog And Pony
Is bigger always better? Amy Tan doesn't think so. While her Amy Tangerine clothing line is available in over 100 boutiques nationwide, she's been ...10-09-07 Length: 00:06:39
Finished my layout for Round 2 of Last Scrapper Standing and had fun making this list of 7 Random things... The file folder opens up to reveal the 7 things.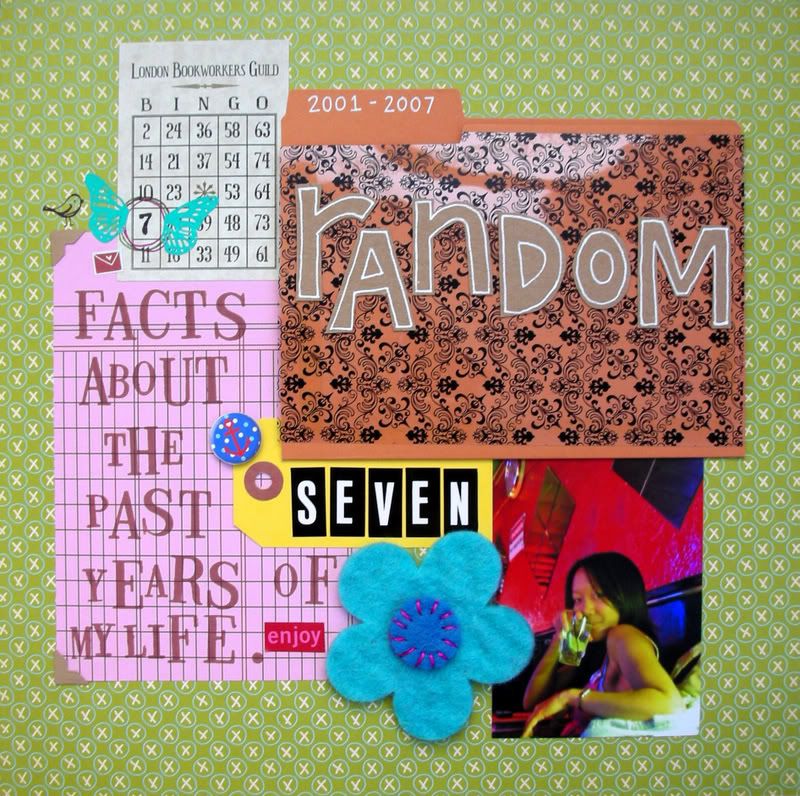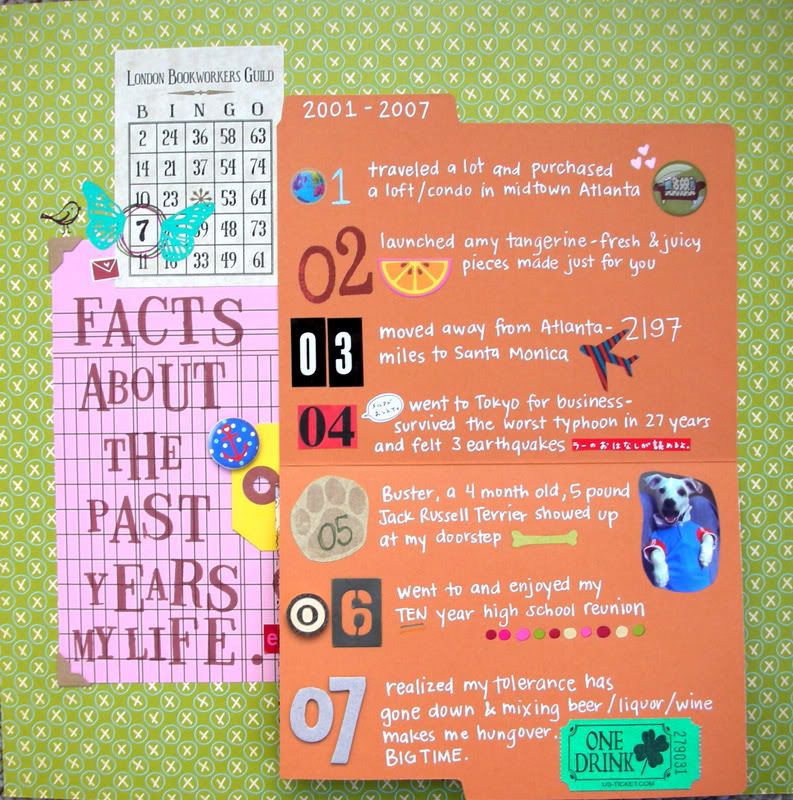 Doing these challenges has been a lot of fun and I decided to try One Little Word's Word Up #11: GONE


Thanks for reading all this randomness!