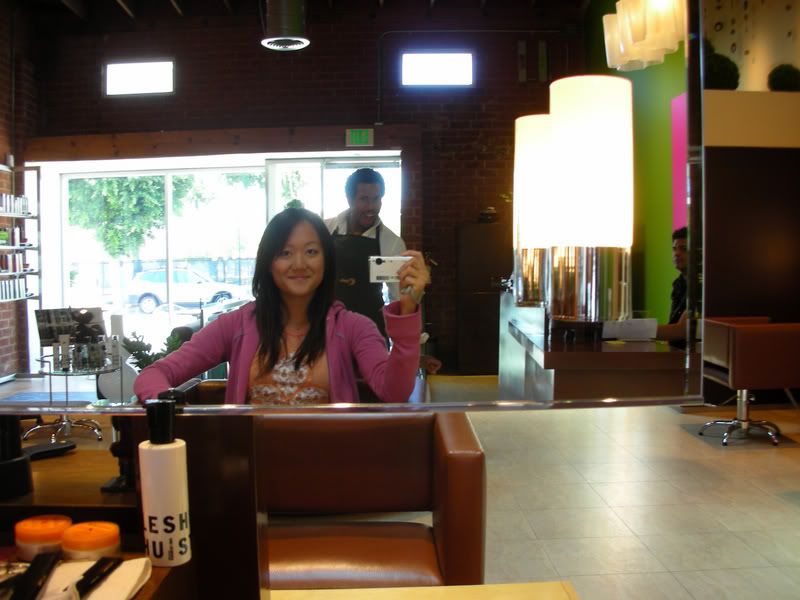 While at Cush Salon in Beverly Hills about to only get my hair cut (and not colored- first time in 7+ years!) I took this fun photo and Darnell, my fabulous stylist snuck in right on time.
I just love the way this birthday card for Cap'n turned out (his birthday was in August), but I had to share it here because it is just too cute.

And we are continuing to get "show your slice" photos, which I LOVE- here's one of Paula from Big Picture Scrapbooking in our PLAY NICE shirt.

And here's one of little Brooklyn with her big brother. Custom shirts are fun to make.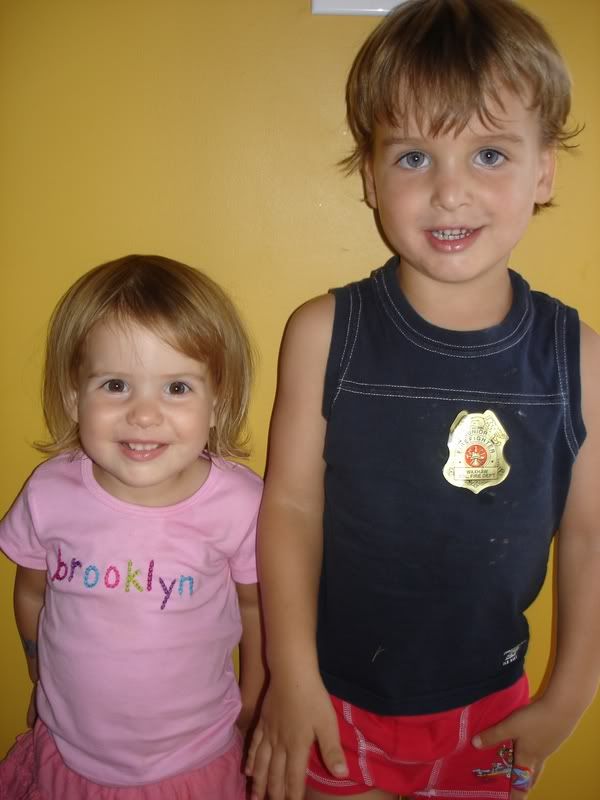 My class at Creative Paradise was small but so sweet because these ladies rocked their shirts and seemed to really enjoy the whole process. Nancy drove all the way from Fresno to take class!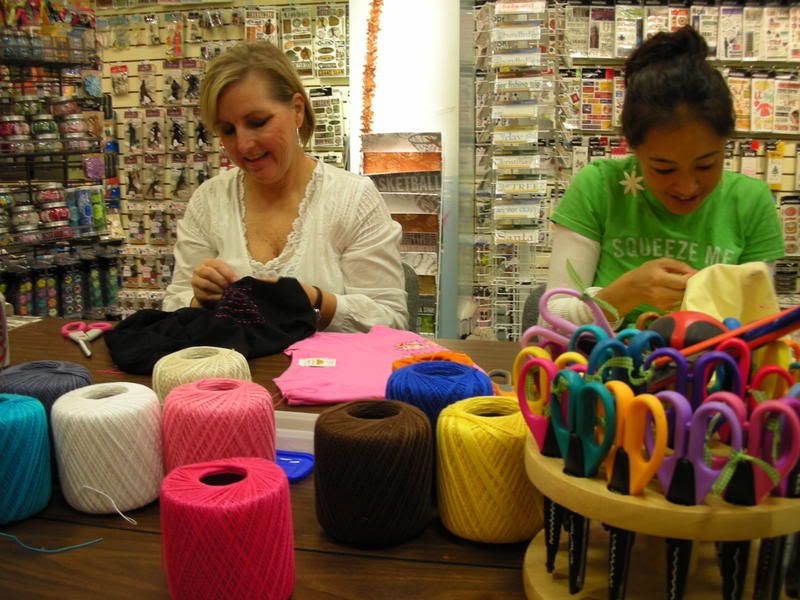 And it was cool to see Amelia from Scrapbook Lifestyle in our Love Birds shirt! They have a new blog, check it out here.