We have been doing a lot of custom/special orders recently and I really like it! elle boutique in Knoxville, TN asked us to do I heart UT and VOL shirts for them and they turned out very orange and cute. Both are reverse applique and I hope to get some photos of UT fans in them.

We also have been doing a lot of special orders from spas and yoga studios. I have yet to visit the Ojai Valley Inn, but it looks beautiful. Here are some of the shirts we did for them...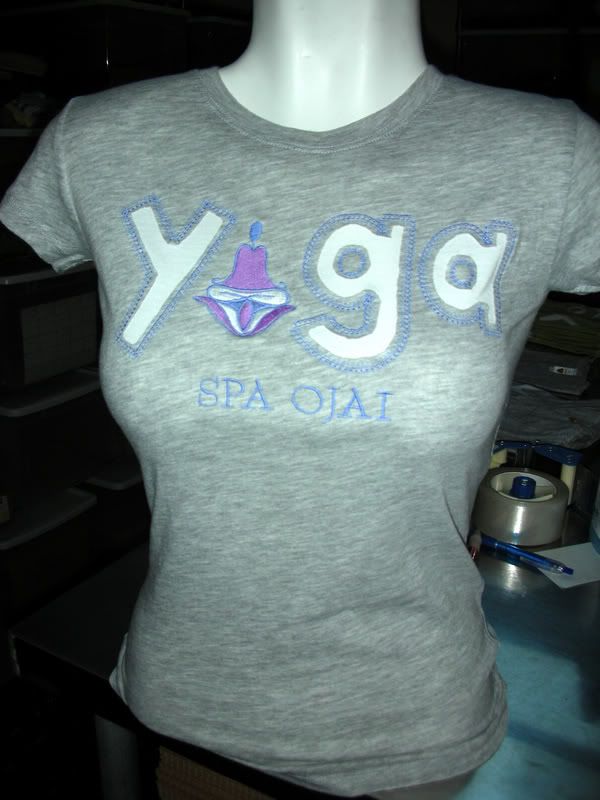 The LIVE OJAI shirts are layered (short sleeve tee with a long sleeve floral thermal under it) which is what we're known for. Some people like to say twofer, but for some reason I don't particularly like that word.
And the other day while driving by the MTV networks building in Santa Monica, I spotted this old Mercedes limo but never saw who was in it. Probably someone really special, classy, and cool with outstanding taste.

Oh and I almost forgot to mention the whole inspiration for this post- the Southern California group of gals who went to Creative Escape !! A while back they asked us to design shirts that they could wear at the event (and would still be cute to wear elsewhere and afterwards) and we gladly did them! They apparently received many compliments :) Thanks so much to Kim for organizing the whole thing- you ladies look fabulous!