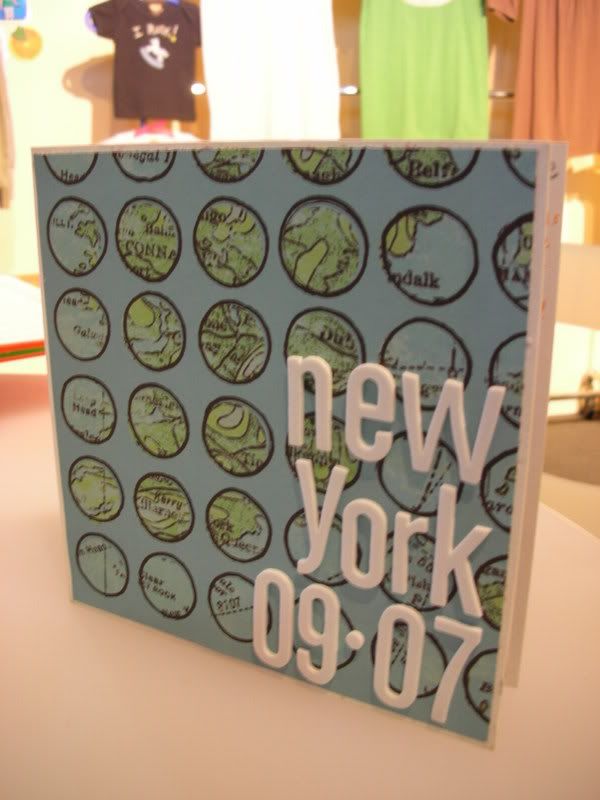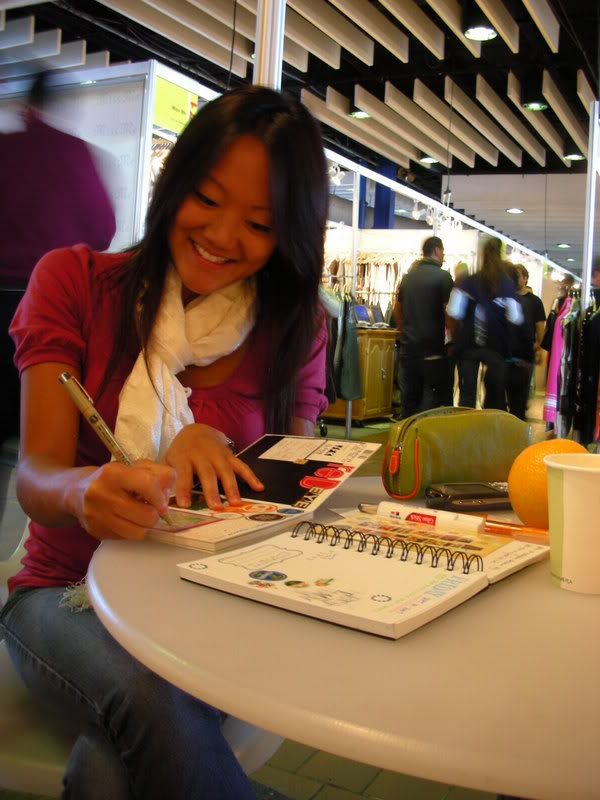 yes another mini book for another trip. :)
Love being in NYC for a few days, especially when the weather is cooperative. Just to recap a bit...
Tonight I enjoyed a lovely sushi dinner at Riingo in midtown with my dear friend Isabel who is now a Senior Editor at InStyle magazine!! So cool to see here name way up there on the masthead. This is me at the pool of the QT in my favorite rounded toe kind-of not really cowboy boots.

Last night I attended an opening at the Whitney Museum for an south central LA artist who does amazing things with found objects (litter, etc). I enjoyed some lovely wine and delicious toasted cheese.
The tradeshow was great and it's hard to believe but everything that we brought to the booth fit into 2 suitcases. Gotta love that. Also loved being in the corner. For those who want to get the skinny on spring trends for 2008, visit my favorite site, where you can browse all the designers runway shows. click here
Enjoy your weekend!