Scrapbookers amaze me constantly. My dear friend Kim asked me to create some shirts for her group of Southern California ladies who are going to Creative Escape. She and I came up with a lovely little design and our team of hand sewers whipped up a batch of tees. It was a pleasure to be able to do it for them, and they were soooo SWEET to present me with an AMAZING and HUGE gift basket! Not only did they give me a bunch of goodies, they each made a little card and put it on a ring for me. Such a wonderful feeling! I am holding the basket and Kim is holding a layout she did of a class I taught at her beautiful home.
Speaking of layouts, Shelly did a layout on one of our favorite shirts and I was SOOO honored!
What I love about this hobby/craft/however you want to categorize it, is that it is so thoughtful and touching in so many different ways. The moments are captured and relived everytime someone looks at a page that is masterfully crafted by hand with some delicious product and touches of love.
I haven't been scrapbooking for very long (officially since March 07) but the moment that I walked into Sweetpeas and Snapshots June 06, I knew I had found something that I was passionate about. I saw the creativity oozing out of the store and after taking Emily's class, Deck of You, I was completely convinced that I needed to put my memories down in a way that was pleasing to me and others. I am so glad to say that I have developed a friendship with the amazing Emily Falconbridge and even got her to design some pieces for our Fall collection :)
She has even taken to the idea of selling the tees on her Etsy site. They will be available for pre-order, as they are not due to hit stores until early October. This was such a fun collaboration and I cannot wait to see what else she comes up with!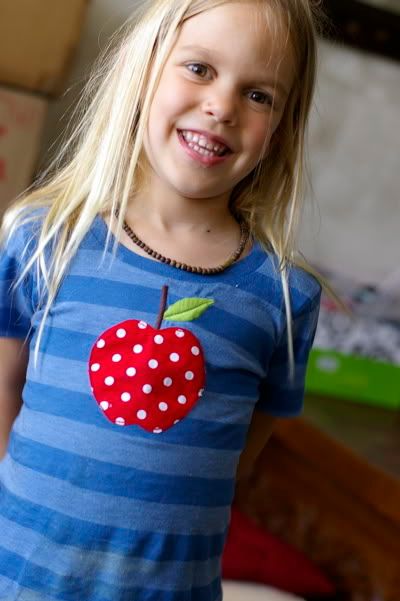 Thanks to scrapbookers everywhere for your inspiration! Seriously- it has opened my world up big time!