Being at a tradeshow is tiring but fun and exciting when you discover new creative energy. The artist I mentioned back in June is once again at it and she created this gorgeous display out of paper. The photos do not do it justice at all... My favorites are the onesie, lacey bra and dress.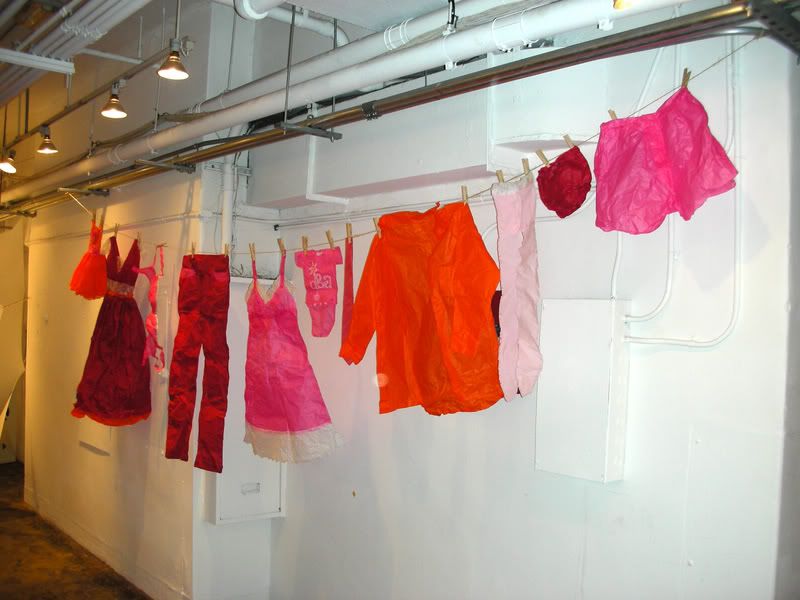 We had a BIG long booth on the corner behind the registration desk and we really liked having all the space. Thanks to
d&a!
for amazing placement.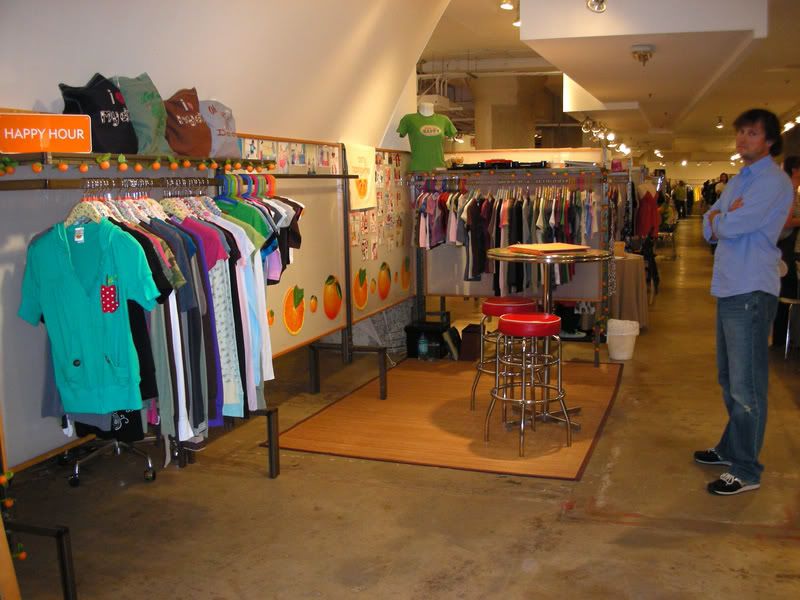 I did another layout with my
Red Velvet kit
and I printed out the fun little freebie from
Two Peas
and have had a great time adding yummy elements to it that I am finding in magazines. It will be a work in progress for quite some time. New mags on the radar:
"GOOD
is for people who give a damn. It's an entertaining magazine about things that matter." There's a (new?) magazine called
PLENTY
that we had at the show with the byline "It's easy being green." Lots of organic items at the show and I have noticed a lot of earth friendly "green" activity going on lately. woohoo!