Had a fun weekend- busy with running around with friends and of course we had a blast scrapbooking! Scrapbooking on the boat is so much fun! Kara and I took
Kim Kwan's
class at
Sweetpeas
on Saturday and had such a great time. Kim Kwan is SOO bubbly and funny & much of our time was spent cracking up. Mary always finds the best cupcakes and yummy goodies, and we couldn't resist taking a photo of this little delicious piggy.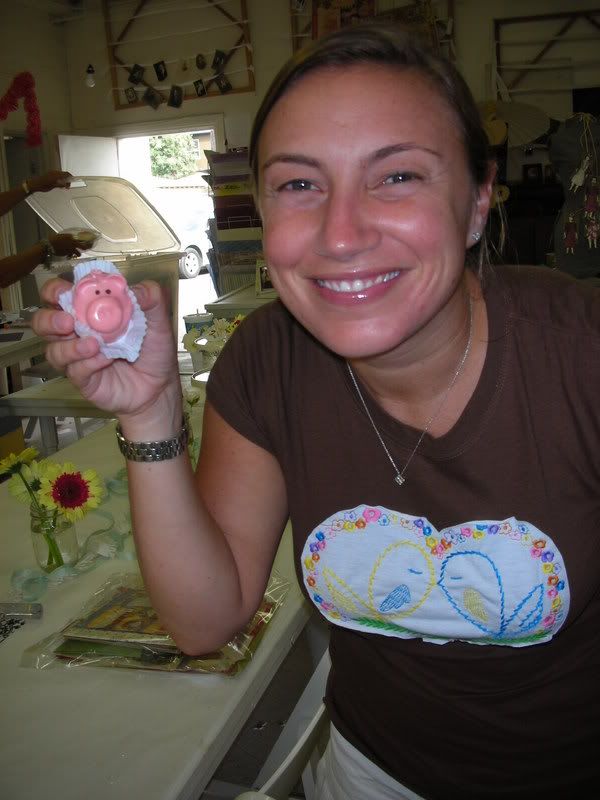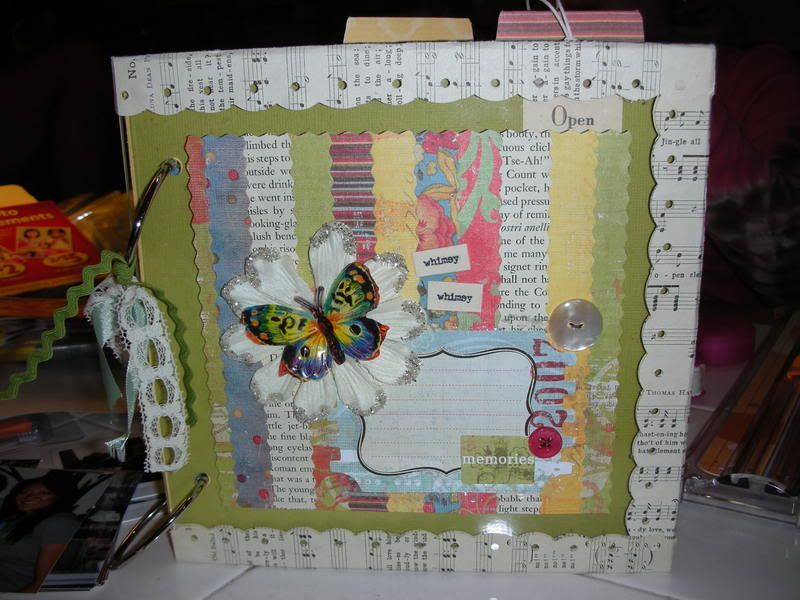 I have no idea what I am going to use this book for, but because I put the 2007 tag on the front of it, I better think of something soon since the year is half over! Where does the time go and does anyone have a suggestion for what I can do with my lovely book?
I welcome your comments and suggestions and I think I'll giveaway an amy tangerine tee (maybe the love birds tee Kara has on, or maybe a different one)! Summer is in full swing (and we have to make room for all the fall goodies we are starting to ship), and I think the goodness should be shared. This is my first giveaway on my blog :) I will pick a winner friday morning.