This is Elsie, Jamie Waters' adorable daughter in one of our favorite shirts!

And we had the pleasure of meeting little miss Yindi when she was just one day old! Hospital lighting isn't the best, but of course Tara Whitney pulls off amazing photos anywhere, so you should probably check Emily's blog for better pics.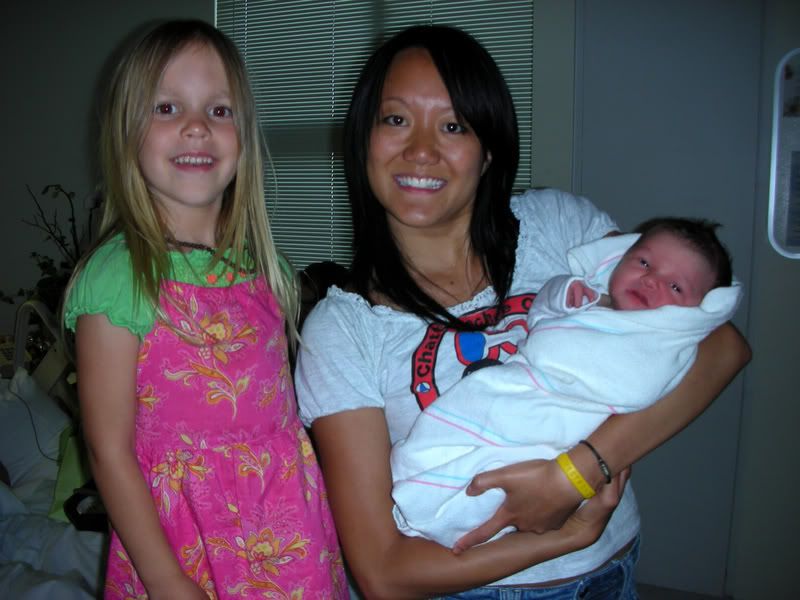 And here is little Asa James, who decided to pose for Cindy while she was babysitting him.