This is my first 8X8 board book- and of course I had to spray paint the cover. It was fun to piece together, as I had stuff cut out and glued into the back of my England travel journal originally. I transferred the good stuff over and added even better stuff.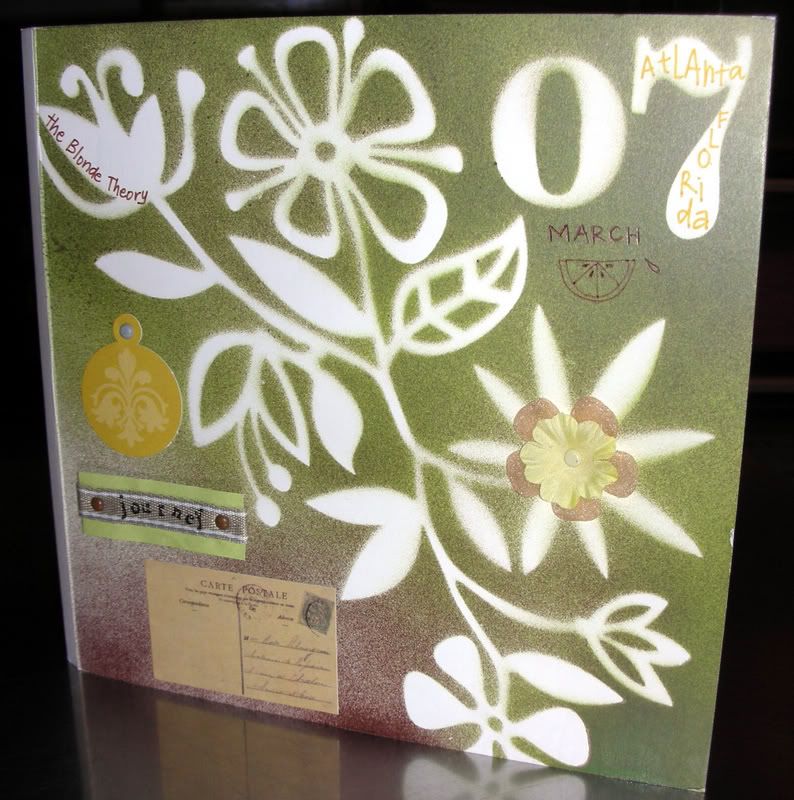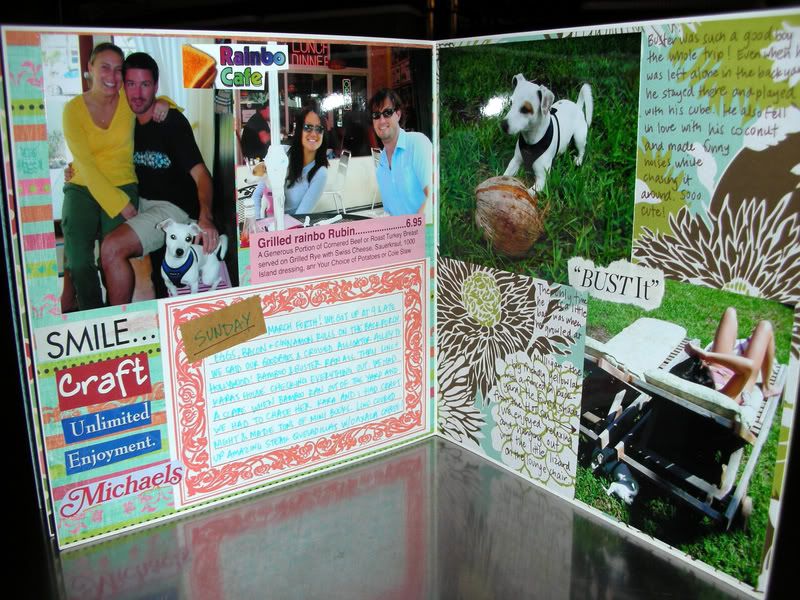 We are mentioned on Daily Candy Boston today! for our Red Sox tees. Happy happy!
Oh and here is the sample for the apron class (remember you can also choose to do a tee) for those of you who have been wondering if an apron can be customized to be cute, i think it can!