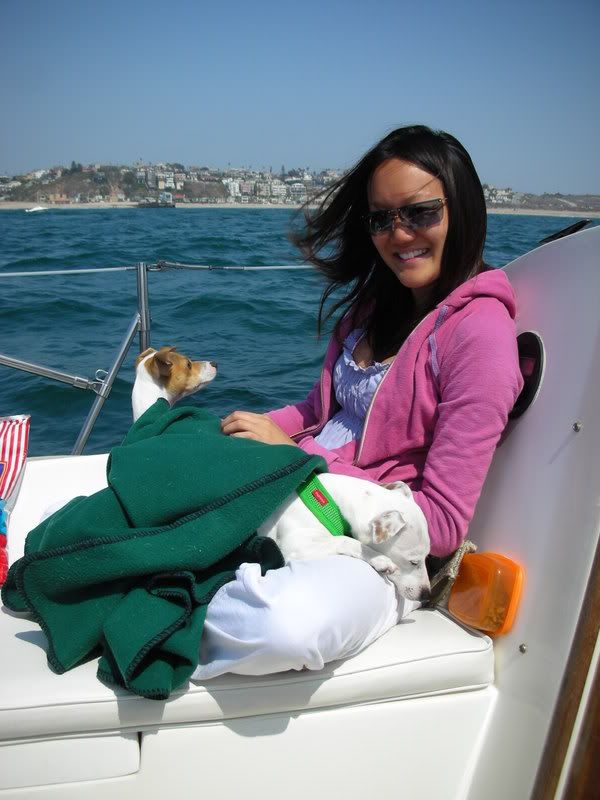 Had a fun weekend- we went sailing for the first time this year. It was so nice and relaxing and the pups really enjoyed being all cuddled up. They both barked at the seals, or are they sea lions? Either way, they are super cute!
Thanks for your inquiries about the Virginia Tech tees- you can call 310 Rosemont directly and they will be happy to do a charge send. Their phone number is 540.345.5326.
Also, we are featured on a beautiful new website- www.sprig.com ! It's for sassy, sexy, serene and sophisticated people who are into green. They have a few of our fun baby tees, like this fun fork & knife tee
as well as a soy candle (currant) that can be purchased from www.shoprapunzels.com.